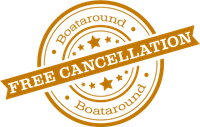 Boataround.com

Find the best yacht rental deals
Choose from more than 12 672 yachts online
Whatever yacht you're looking for, we've got it
Sailing destinations we love
Popular charter companies
Most popular yacht manufacturers
Verified yachts
No surprises during yacht pick-up. All yachts on Boataround have real pictures and verified content and you always get the exact yacht you choose.
Best price guaranteed
We give the best price on every yacht available. If you happen to find a better deal elsewhere, let us know. We will beat it.
No booking fees
Booking a yacht with Boataround is always free! You don't pay any fees and you are booking the best price available.
Yacht reviews
846 reviews you can trust! Real reviews from real sailors.