3 Top things to know about sailing in South Georgia
South Georgia is a subantarctic island and one of the most extreme environments. Only a small handful of sailors dare make the daring 800-mile trip from the nearest civilization, but the rewards are outstanding. Here are the top 3 things to know about sailing in South Georgia.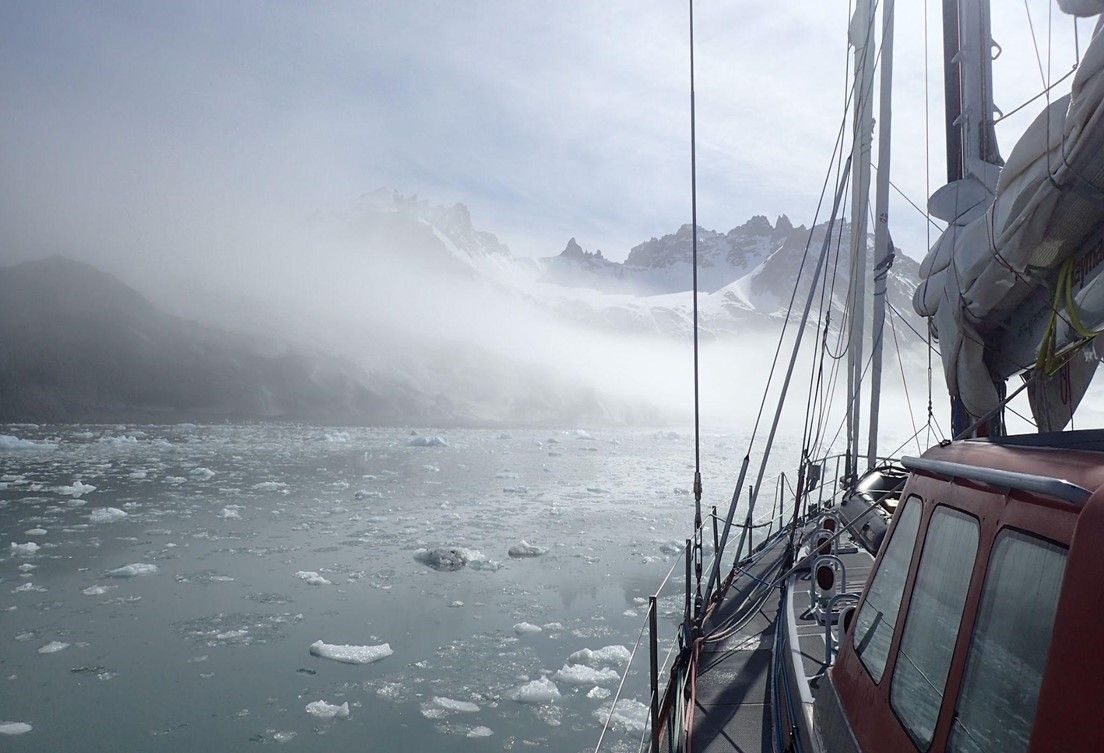 1.) The scenery is spectacular
South Georgia has landscapes that you think are reserved for fantasies only. Giant, steep-sided mountains jut out of the ocean in a way that is unrivaled with intimidation. The snowy mountain tops are so pointy they are like sharp teeth. In the winter, South Georgia is covered in snow and ice, and it is all shades of white, grey, black, and blue. But in summer, it surprisingly gives way to patches of the most luscious green and occasional sandy beaches.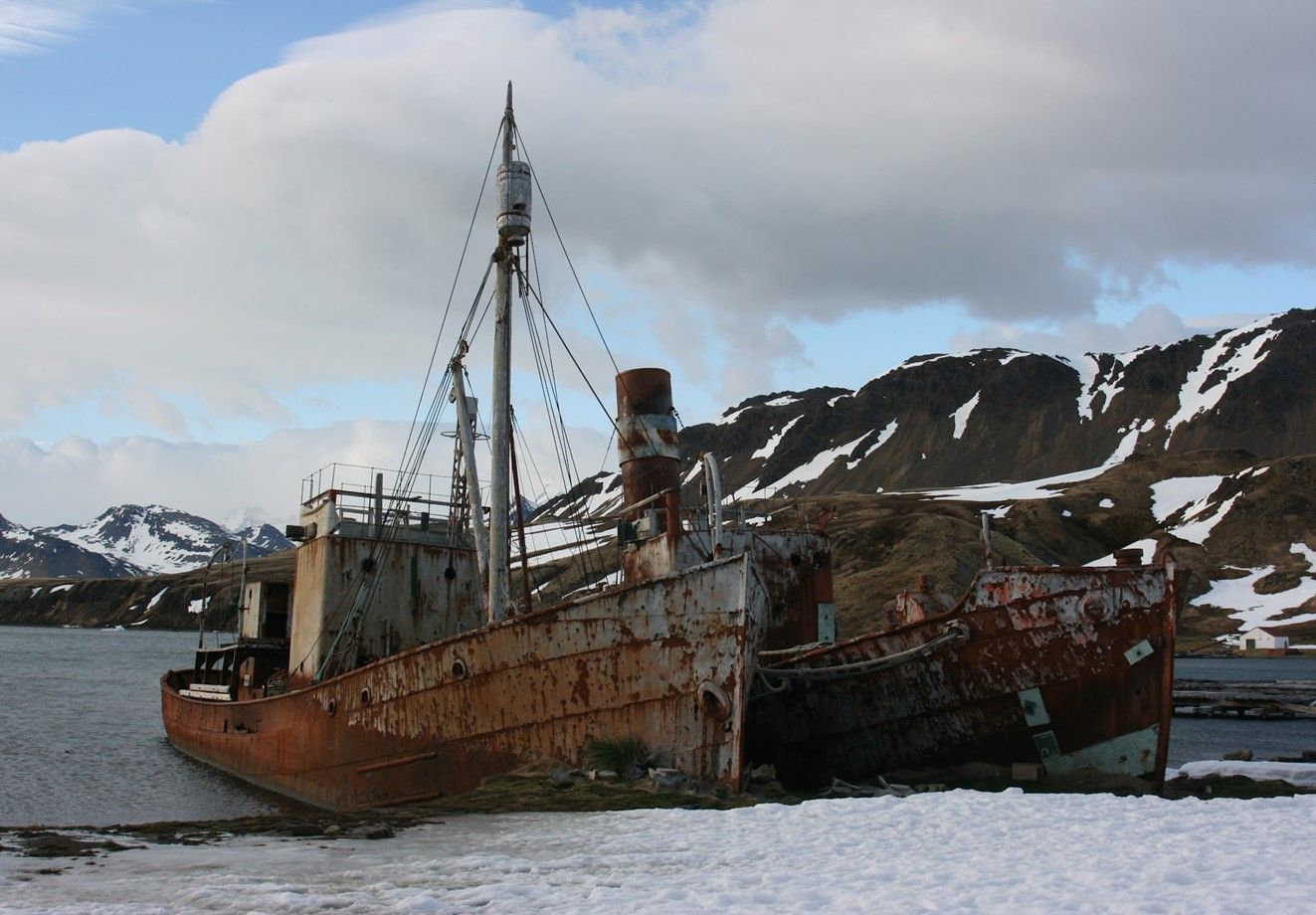 There are old shipwrecks with their masts still standing high and harpoons rusted beyond recognition yet poised at the ready. You will also find abandoned whaling factories and discarded cauldrons for boiling whale and seal blubber. I didn't take many snaps, but the sights, sounds, and smells are etched in my memory. As you sail along the coast, each bay reveals something new. A calving glacier, a cave, a group of rare seals with their pups, and a resident iceberg parked on a submerged rock will be something to surprise you every day and every corner.
2.) The wind is brutal
That's right. It might take 3-4 days to arrive in South Georgia if you sail from Stanley, Falkland Islands. With the winds forcefully pushing you along. You'll likely make good speed and experience the tremendous southern ocean swell. We found it thrilling, but many of our guests do not, and most only surface from their bunks for a meal here and there. Also, once you arrive, the game's not over.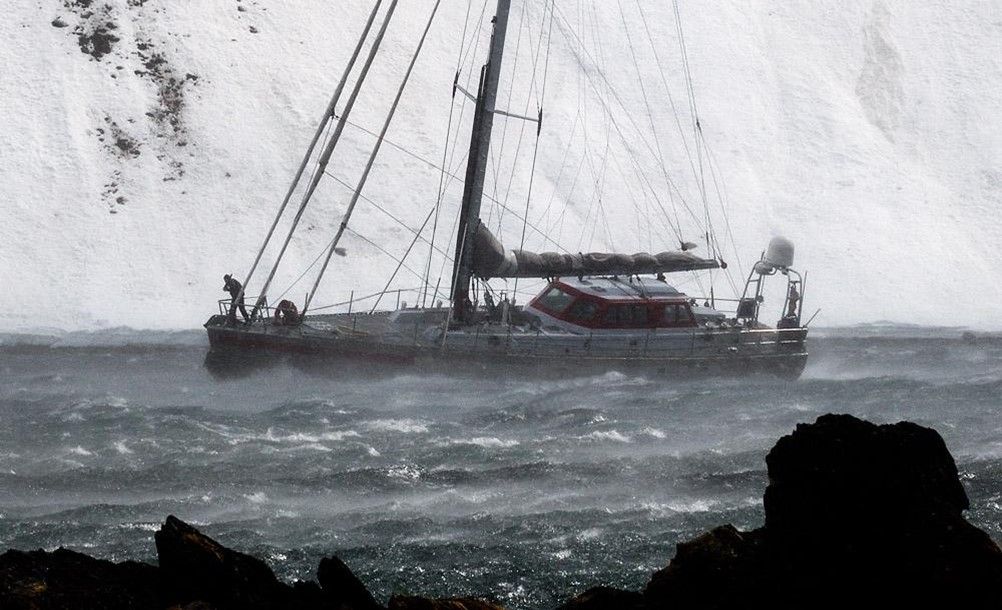 There are still regular storms to take shelter from, and williwaws charge down into the anchorages… That's right. Williwaws. Katabatic winds rush down the sides of the mountains at a speed of 60 knots+ daily. Hold on tight, as these winds will threaten to sweep you right off the deck! The good news is that the anchorages tend to have excellent holding with thick mud that is good and grippy. An oversized anchor of one of the newer models is an essential piece of equipment in this part of the world.
3.) The wildlife is …. Wild!
The wildlife is wild, alright. There's so much of it; it's noisy and does not care about us humans. They are perilously underexposed to human activity, making for a strange experience for us! They wander aimlessly in front of you or even right up to you. The beaches thrive with activities from penguins to fur seals, elephant seals, giant petrels, albatross, and more. They are all competing for space, mates, and food, and boy, they make a fuss about it. It can be pretty overwhelming to look at adorable king penguin chicks one moment and spot a giant petrel pecking an elephant seal pup's eyes out the next. Meanwhile, don't stay facing one direction for too long, or a fur seal might sneak up on you and try to attack.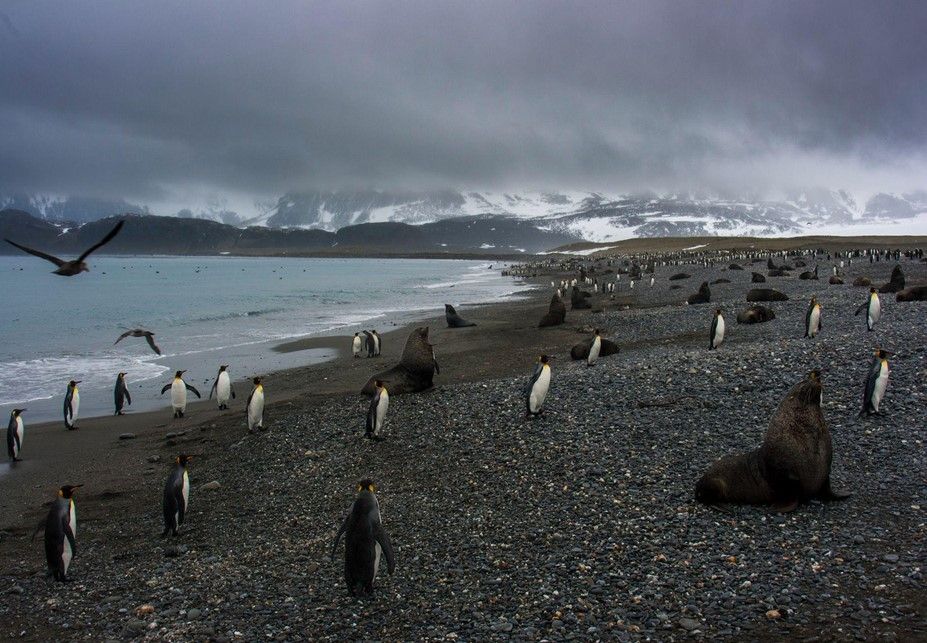 Just in case, you carry a seal bite kit since a snatch could cause an infection so severe it could kill you in hours. The laws are that you must stay 5 meters away from any animal, but the best way to experience the wildlife is to find a spot uphill and away from the crowds. Bring some binoculars and a hot flask, and you will be surprised at the array of stories unfolding in front of you. Even from the anchor on the boat, you can see the big males fighting on the beaches, penguins and seals swimming by, albatross flying overhead, and occasionally whales to be spotted.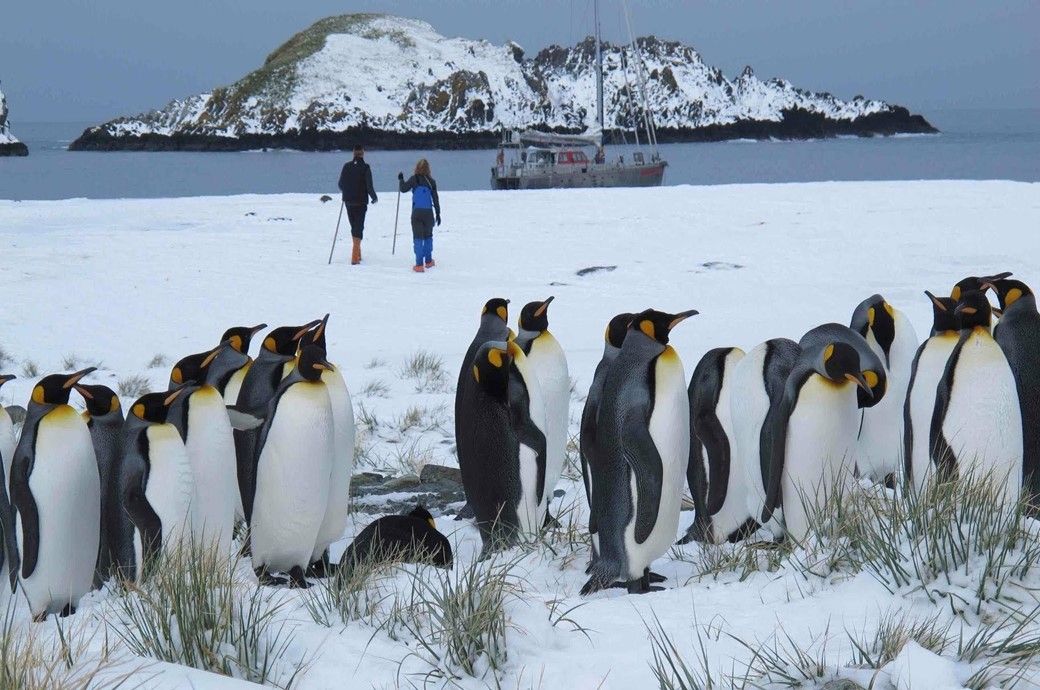 Learn from the professionals: Charly, Edd, and their team of instructors at Ardent Training have had some of the most exciting careers in the industry, including working aboard Skip Novak's Pelagic Australis. In addition, they run their own business teaching online RYA theory courses. Sign up for a free trial RYA Day Skipper theory course here.
Subscribe to see special deals
Save money with every booking