Five excellent marinas along the Croatian coastline
Looking to turn your Croatian fantasy to life? Time to visit all those secluded beaches you've dreamed about? There's no time like right now!
Here are our top five Marina picks from Istria to the Dubrovnik region. Most of them are either recently built or upgraded. And all of them offer incredible views, restaurants, and benefits to their guests. We recommend, if you can, make it a two-week trip since the Croatian coastline is quite long. 
ACI Marina Rovinj 
So how did marina Rovinj got on our top five list? First, great location with an enchanting view of the old town. Second, the Marina has undergone a complete reconstruction in 2019. Third, top of the art design and facilities made this Marina the flagship of the ACI marina chain.
Finally, the location is perfect for discovering Croatia's northern regions. We recommend you visit the National park Brijuni, and from there, explore the beauty of the north Croatian archipelago.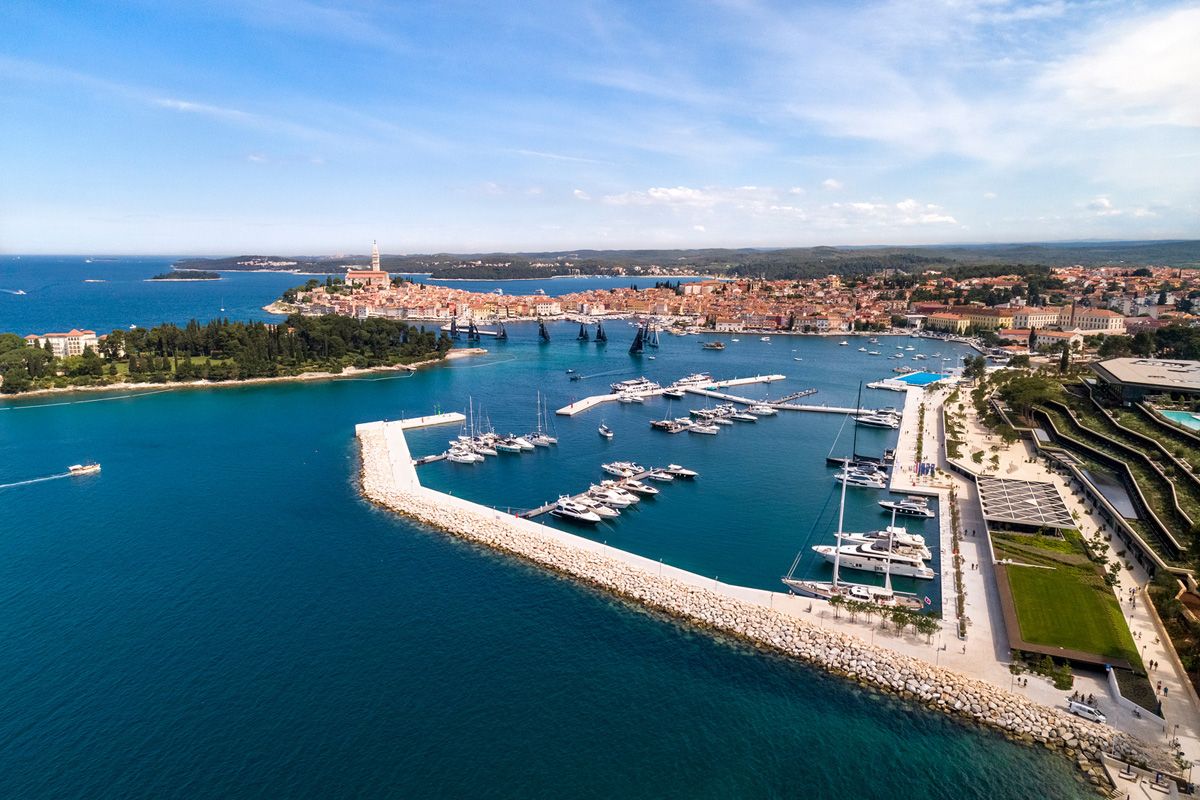 Olive island marina in Sutomiscica
This family-oriented Marina is in the village of Sutomiscica -island Ugljan. Particular care about Marina's appearance made them a favourite in the boating community. They have a great restaurant that uses local food, olive oil, and spices from their own herb garden. How amazing is that! 
Another detail that caught our eye is the attention to detail. Everything seems to be ideally located and just right. Whoever planned and designed this Marina had guest needs and wants in the first place!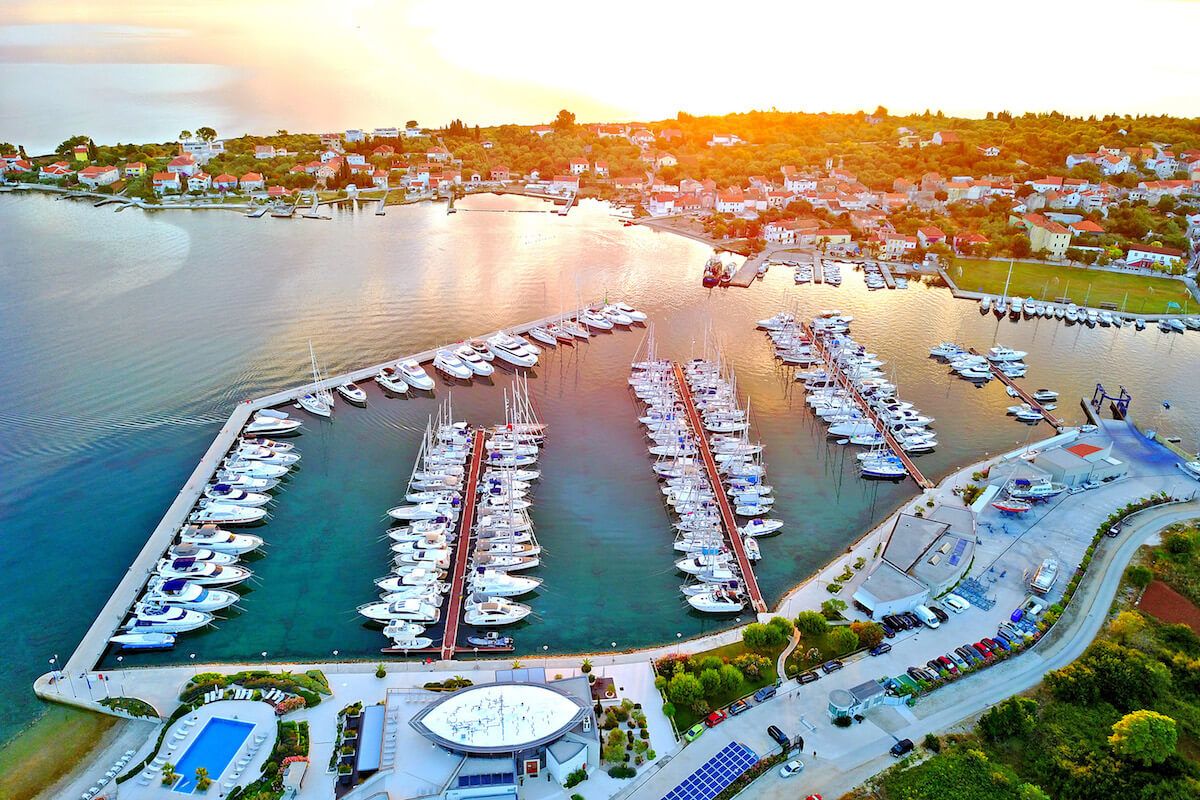 D-Marin Mandalina, Šibenik
If National Park Kornati is on your bucket list, we suggest you start your sailing adventure from Marina Mandalina. This Marina is the only Marina in Croatia designed for superyacht docking. It has 429 berths total, but 79 of them are built to accommodate yachts from 30- 79 meters in length. There are no limitations regarding draft or boat height.
This Marina is a part of the D-Marin Resort, which includes a hotel, villas, wellness centre, and sports centre. Marina guests can use all of the resort facilities. 
ACI Marina Trogir
Trogir is located on the island Čiovo, connected to the old medieval town Trogir by a bridge. Trogir is one of the most preserved medieval towns in Croatia, and as such, landed on the UNESCO heritage site protection. While here, we recommend you visit the Kamerlengo fortress, the Duke's palace and take a stroll through the narrow stone streets.
The Marina is open all year round and can accommodate boats up to 30 m. In addition, the Marina offers services for boat repair, maintenance, and crane services. ACI Trogir is also home to a diving centre and a nautical academy.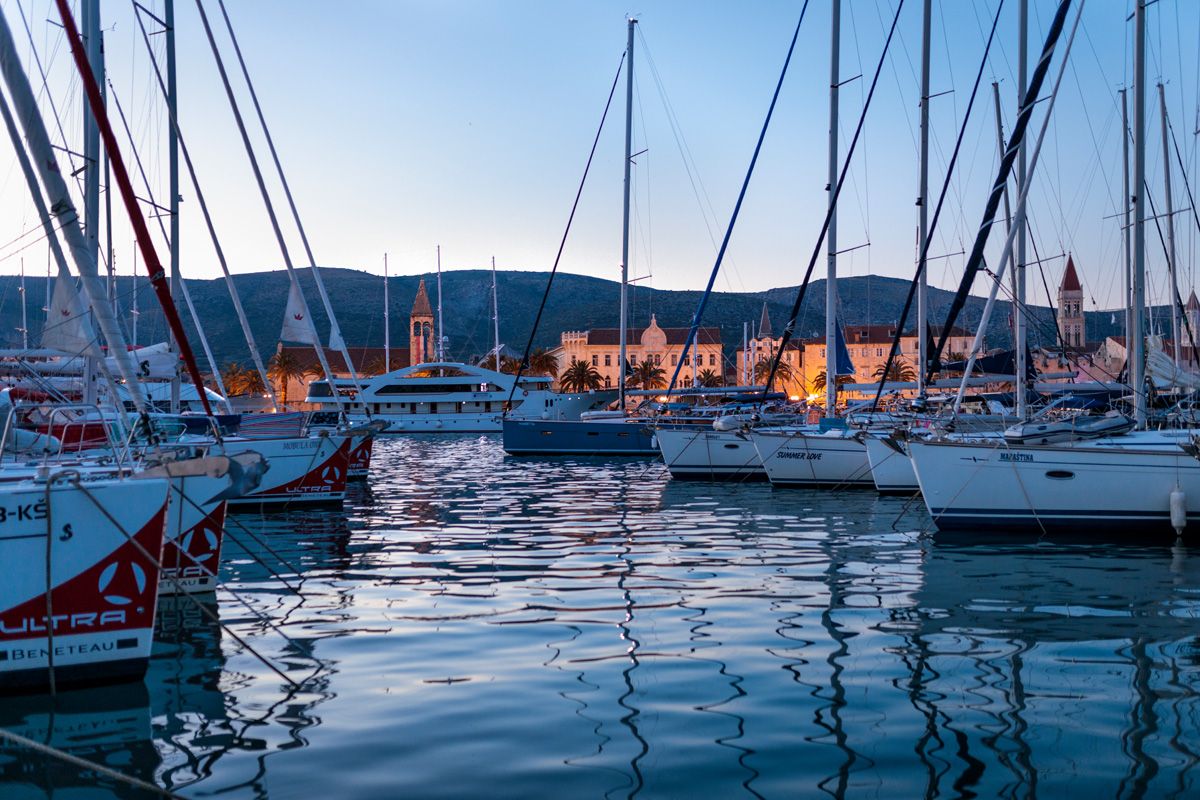 Marina Korkyra
This 2020 newly built marina is located in the small port of Vela Luka, Korcula Island. Marina Korkyra has a capacity of 132 berths and can accommodate boats up to 50 meters in length. Marina guests are free to enjoy the marina facilities along. Marina Korkyra offers excellent facilities for guests, perks, and discounts in their nearby hotel.
From here, we recommend you explore the Dubrovnik archipelago. Or take a day trip to Vis Island and visit the nearby Bisevo island stunning Blue Cave.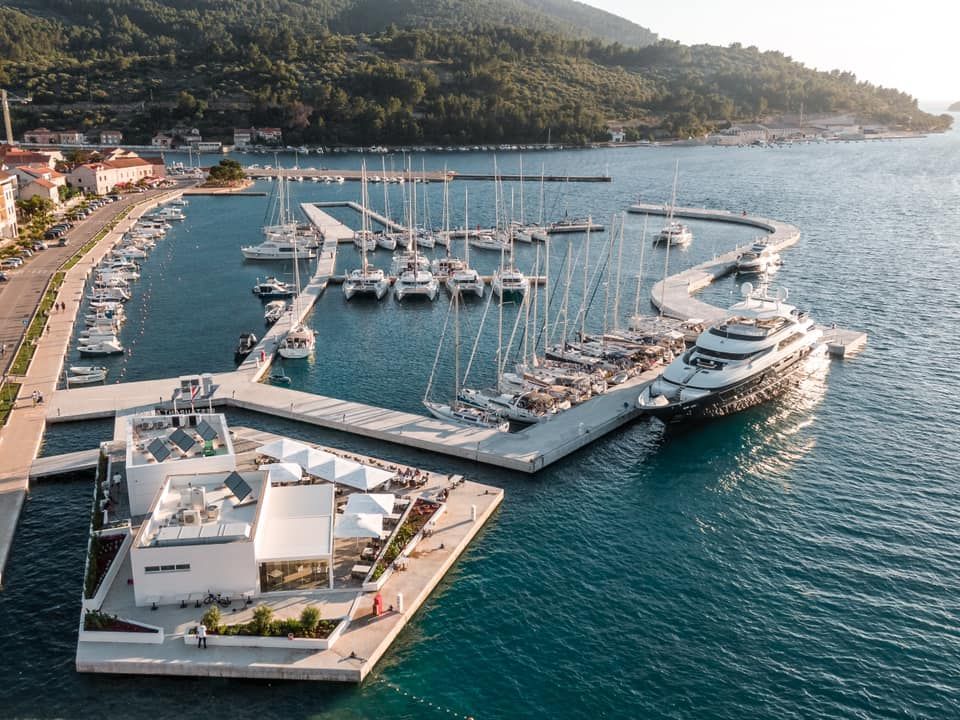 Hope we helped you choose the best Marina for your sailing adventure!
Subscribe to see special deals
Save money with every booking