Sailing in France | Iconic Towns, Stunning Islands, Natural Beauty, and a Great Cuisine
"Le bon vivant," as the French call good quality of life, extends beyond the delicious cuisine and wines that France offers. 
You can also find it in cruising areas like the spectacular Atlantic Brittany, the famous Mediterranean south, or the captivating island of Corsica. 
That is perhaps because the French love sailing, too, as evidenced by their famous sailors, world-class boat builders, and modern marinas. As France's cruising areas are diverse and geographically far apart, it helps to choose from booking a charter.
Keep reading to know more about;
The top destinations while sailing in France.
The best yacht options. 
Where to Visit While Sailing In France 
If you want to explore unforgettable destinations while you sail south of France, keep reading our comprehensive guide about the French Riviera. Here are some real gems you shouldn't miss out on: 
Atlantic Coast and the English Channel
For those looking for adventurous sailing, significant tidal differences, and cooler weather, this is your sailing area of choice. France's Atlantic coast stretches from Brittany in the northwest to Saint Jean de Luz on the border with Spain. 
The best time to sail here is summer, when the temperature increases and the sea is usually calmer. The entire region offers a mixture of historic towns, stunning nature, and fantastic food. Highlights include Brest, the largest city in Brittany and known for its National Marine museum inside the medieval Château de Brest. 
Don't skip charming islands like Île de Groix with its bright-coloured Britannic homes and organic grocery store with delicious cheese, wine, and crêpes. 
Further south, the mainland offers more towns with historical centres and comfortable marinas, such as La Rochelle - known for its medieval architecture and strong maritime tradition. Nearby Île de Ré provides not only beautiful oceanic beaches and a large lighthouse that you can visit but also the best view of the city.
Boataround Tip: The English Channel's extensive tidal range requires good timing and navigation skills. 
On the French side, comfortable marinas abound, like in Dunkerque, Gravelines, Calais and Boulogne. In the historic town centres, fresh seafood is never far away. Le Havre is a major sailing centre thanks to its large marina and good inland connections. The picturesque Honfleur is well worth the detour up the Seine river. This lovely Normandy town will surprise you with its charming harbour, historic houses, and good restaurants.
Mediterranean Coast
The Mediterranean coast in the South of France is one the most popular sailing destinations in the world. It offers a variety of destinations, from large cities to sandy beaches and from picturesque towns to nature reserves. Major charter hubs are Antibes, Cannes, Marseille, and Toulon, but the entire coastline is filled with marinas. The weather is charming in the summer. You can bet on high temperatures, lots of sunlight, and calm winds from May to September. Add the minimal tidal range, and you understand why less experienced sailors love this cruising area.
The most eastern shoreline is the French Riviera, commonly known as the Côte d'Azur. It is an iconic yacht charter destination known for its prestigious events, fine dining, and glamorous lifestyle. Although there is plenty of glitz and glamour in places like Monaco, Saint-Tropez, Nice, and Cannes, it's not all casinos and super yachts. 
This region also boasts a rich cultural heritage, fascinating architecture, charming fishing villages, pretty anchorages, and many sandy beaches. We loved Nice's beautiful views, the medieval centre, and the Matisse and the Chagall museums. Port Lympia has berths for yachts of every size, whereas anchoring is possible in the bay of nearby Villefranche-sur-Mer.
But there's more to the French Mediterranean coast than the Côte d'Azur. West of French navy base Toulon lies another charter experience, known as the Gulf of Lyon. The notoriously strong Mistral winds can blow here, but you can find shelter in many seaside towns. Marinas are available in Port-Vendres, Cap d'Agde and Port Camargue. The latter is located on the west coast of the Camargue wetlands, a Valhalla for nature lovers known for its pink flamingos and sandy beaches.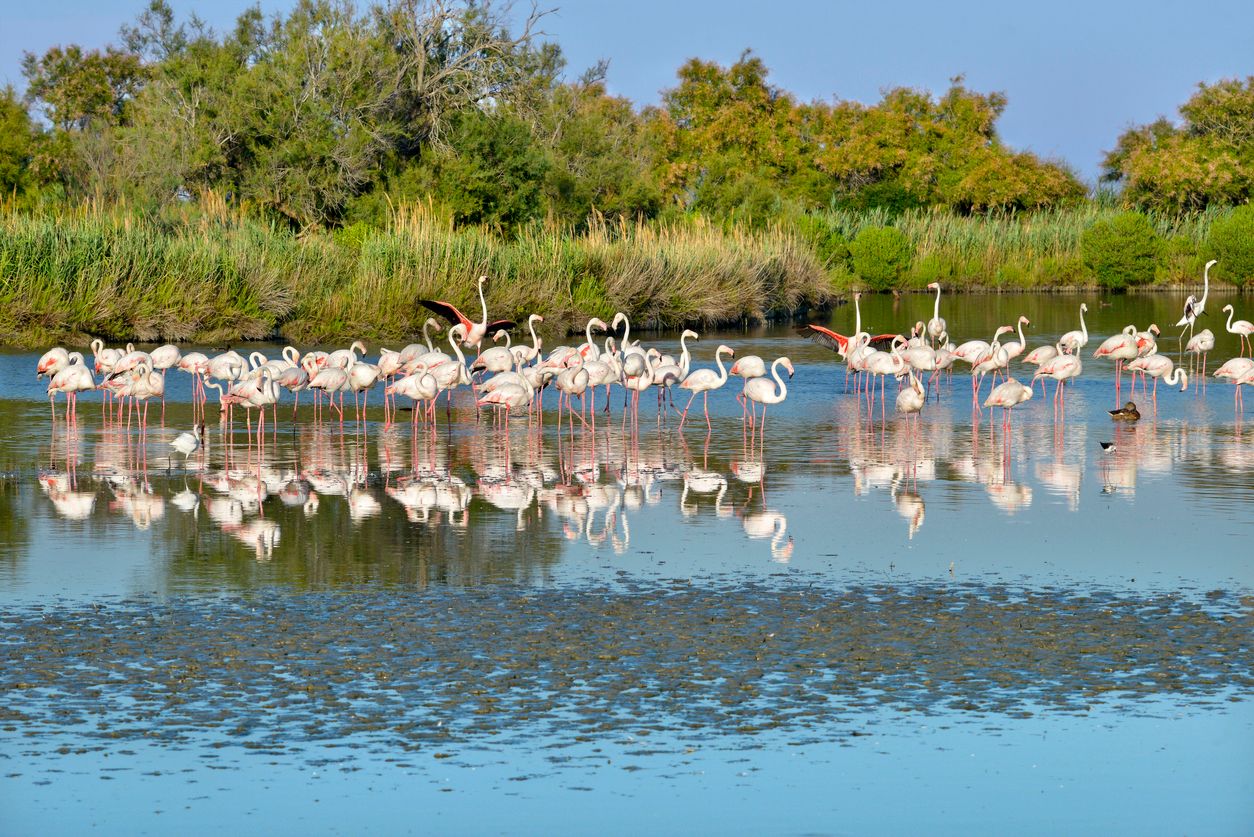 From picturesque La Ciotat, it's not far from the Calanques National Park, which offers anchorages in spectacular bays. Don't miss the beautiful islands close to the coast, like Île de Porquerolles. Hiking to explore this diverse island is well worth the effort. The central hub in this region is Marseille, the second-largest city in France. It has a rich cultural life with numerous historical sites, museums, and churches.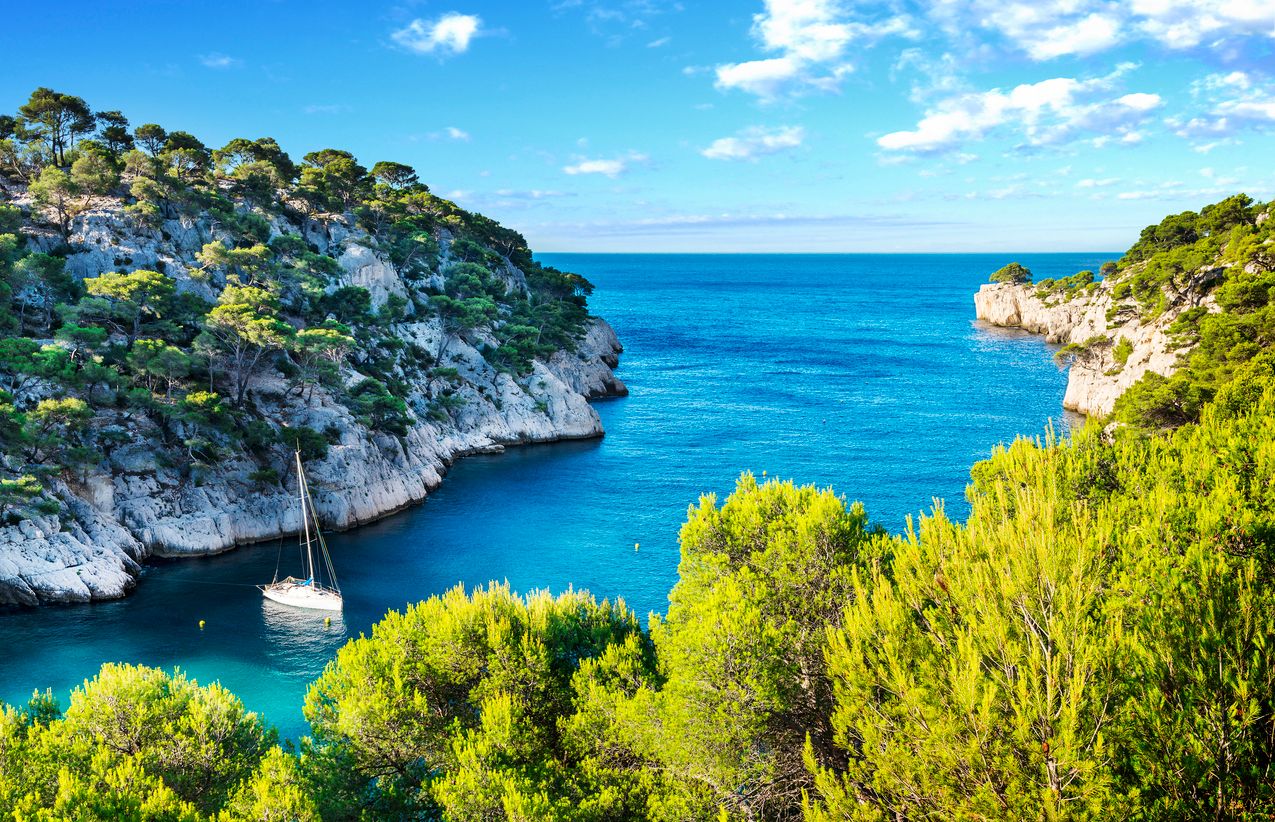 Marseille is also known for its Bouillabaisse, a delicious fish stew. The city offers many options for sailing yachts, particularly the Vieux Port to the south and the Port Estaque to the north. Anchoring or staying in the marina on nearby Îles du Frioul provides a good alternative. A regular ferry service connects these white-cliffed, rugged islands to Marseille's city centre.
Captivating Corsica
Since Corsica is located nearly 100 nautical miles off the French South coast, it makes sense to charter a sailboat locally for your holiday on this beautiful island. The main charter base is the capital Ajaccio, but also Calvi, Bastia, Bonifacio or Propriano offer chartering opportunities and marinas. With over 300 miles of jagged coastline and a gentle Mediterranean climate, Corsica offers a unique combination of spectacular mountains, ancient cities, white sandy beaches, and the sea.
While finding a marina berth is difficult, there are plenty of stunning anchorages. Our favourite is Porto Vecchio on the southeast coast, which offers good shelter from all directions. Corsica's interior is a hiker's paradise thanks to dense forests and more than 50 mountain summits above 2,000m.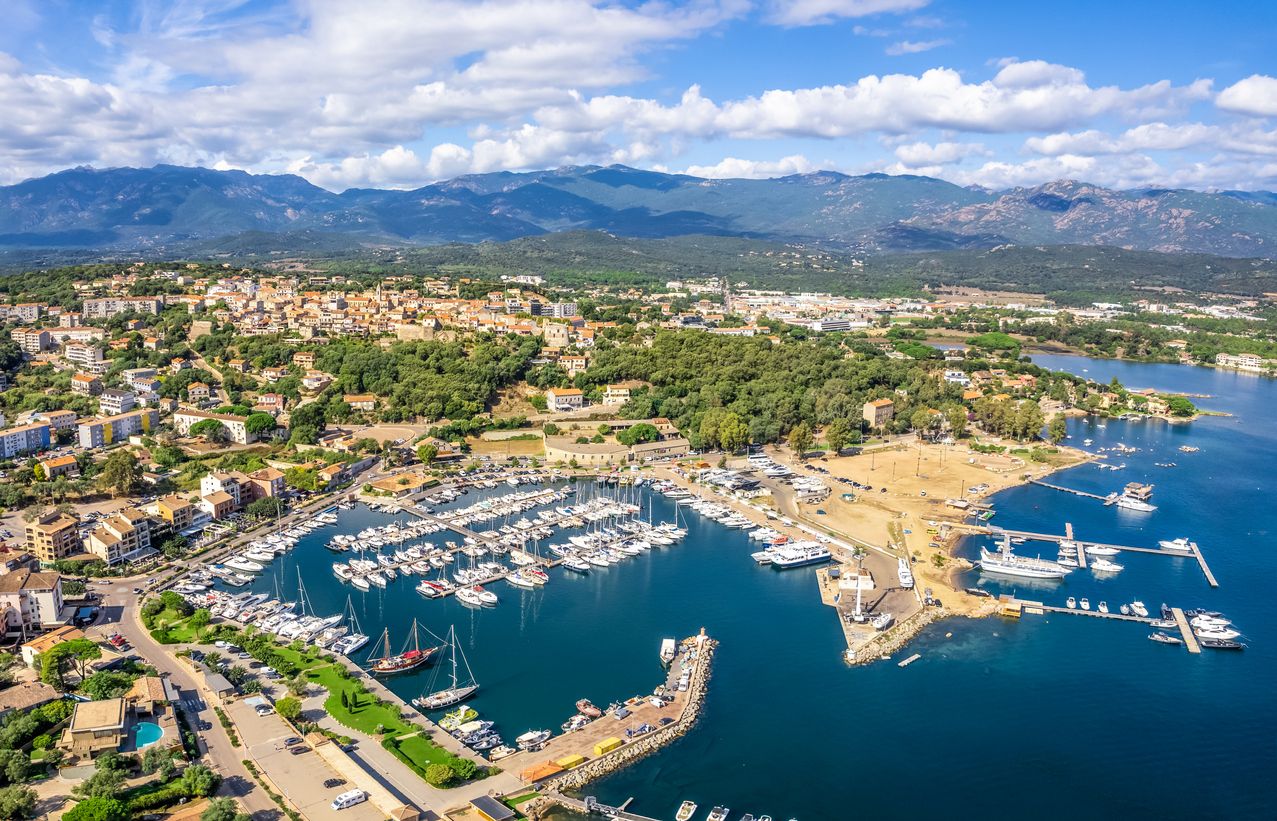 Don't forget to taste Corsica's history and culture. Ajaccio is the birthplace of Napoleon Bonaparte; the house where he grew up and the cathedral where he was baptised is open to visitors.
Bonifacio is unique: it is fortified and sits on steep limestone cliffs surrounded by the sea. Calvi allegedly offers the best food in Corsica in a large variety of restaurants and cafes. Bastia is a perfect place to wander and visit churches, museums, and local shops. Corsica's stunning diversity, natural beauty, and unique history captivated us.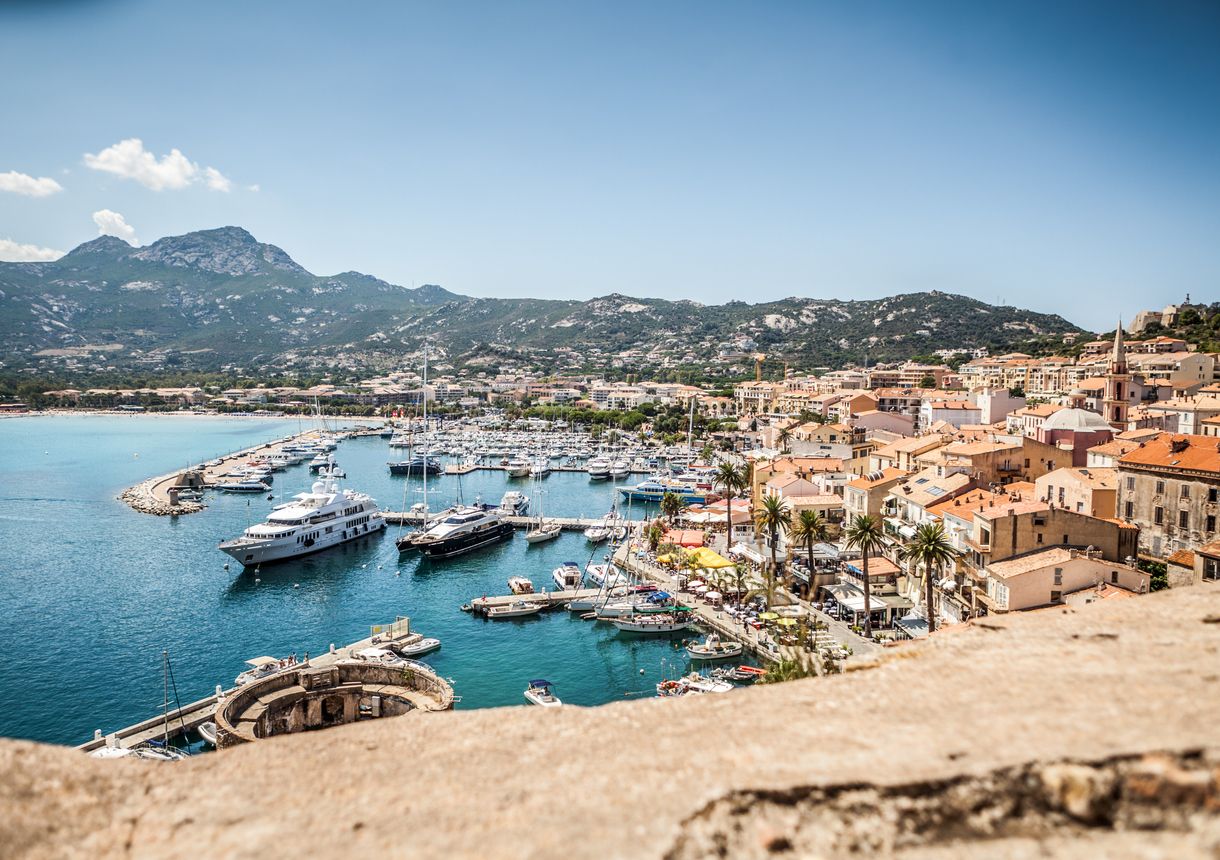 Whether you're looking for iconic towns, stunning islands, or natural beauty, a yacht charter in France offers gems for everyone. Wherever you decide to sail in France, the food and wines are guaranteed to be "Magnifique".
The Best Yacht Options
You must pick suitable charter options to explore the best locations while sailing in France. There are several options available to you:
Sailing Yacht
Your sailing holidays in France can be budgeted by this option which starts at €96 per day, making it the most affordable option. Our team at Boataround is happy to assist you with hiring a captain as well. Sailing Yachts  offer various amenities, allowing you to choose depending on the comfort you need during your sailing trip.
Catamarans
You can always find an affordable option by selecting a Catamaran which starts from €91 per day. What's more? This option allows you to experience ultimate comfort since it has vast living space above and below the deck.

Houseboat
It's obvious that France is the best destination if you're looking for a canal cruise. Its canals and rivers form a vast network of routes, offering fantastic opportunities for boating holidays. Starting just from €39 per day.
At Boataround, we offer diverse boating options for you to select from. We value your comfort and adhere to all your boating preferences. Contact us today!
FAQs
What are the Regulations Of Sailing in France?
If you're worried about the sailing in France regulations, you have every reason to. However, it's not as complicated as it seems. First, if you are from an EU country, you don't need customs clearance; just report to immigration. If your country facilitates a Schengen visa, you don't need to clear through immigration. A boat license is required in French waters if the engine or engines have a power higher than 4.5 kW or 6 horsepower. 
The International Certificate of Competency (ICC) and the International Sailing License and Credentials (SLC) are two of the most widely accepted certifications.
Lastly, if you want skippered sailing holidays in France and the skipper is from a non-EU country, they must report to the French ports of entry with the boat's documents and passport. 
How Is the Weather In the South Of France?

The weather is sunny from May to September, making it the best time to sail in France, especially if you're a beginner. However, you must remember that most Marinas are crowded during this time, making it hard to find spaces. The best time for seasoned sailors who love to cruise while the wind blows through their faces is October to April.