Caribbean Highlights
Caribbean offers 10 main sailing regions, with 1237 boats available for you to choose from for your sailing holiday. Favourite sailing destinations are to be find in British Virgin Islands, Martinique and US Virgin Islands.
Sailing from British Virgin Islands is the ideal starting point.
To explore the sights of Martinique, sailors most often start their journey from Le Marin.
If you are planning to charter a boat in US Virgin Islands, the best charter holidays usually start from Saint Thomas.
Currently you can rent a boat and start your journey from 30 marinas, the most popular are Marina Tortola, Marina du Marin and Nanny Cay Resort & Marina.
When searching for a boat, it is possible to choose from the fleets of 41 charter companies in Caribbean. VPM Bestsail and Horizon Yacht Charters got the highest ratings from our customers.
How to rent a boat in Caribbean
Boats in Caribbean can be rented with or without a skipper. To rent a bareboat a basic sailing licence is sufficient. Boataround always displays the sailing license needed in the boat information.
When wishing to sail in Caribbean, people most often rent catamarans, sailing yachts and undefined.
Sailing yachts and catamarans are frequently rented as bareboats, but those who wish, there is always a possibility to charter these yachts with a professional skipper.
Larger yachts can only be rented as crewed and provide both comfort and luxury. A motor yacht guarantees a unique way to discover the coastline and significantly extends the distance the sailor can cover during the yacht charter.
Caribbean - Most popular sailing destinations
See all
Search yachts on map
Caribbean - Most popular charter yachts
Caribbean - Most popular charter companies
Contact Boataround
Do you need help? We speak your language and are here for you 7 days a week.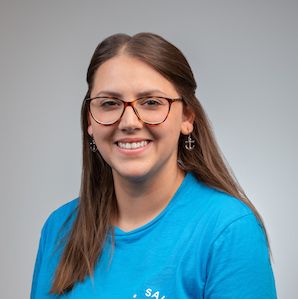 Petra
Your sailing assistant
Jul 9, 2020

Outstanding customer service

Very kind and engaging team, great communication, easy booking and wonderful cus

...

AR

Jul 8, 2020

I have been very impressed.

I have been very impressed with Boatarounds communication and we are all looking

...

Dan Ridgway

Jul 7, 2020

Excellent service and customer…

Excellent service and customer approach Tx s lot

customer k Megas

Jun 26, 2020

Perfect comunication and customer…

Perfect comunication and customer service. Thanx

customer

Jun 18, 2020

Excellent service

Excellent service, kind, and flexible.

customer

Jun 18, 2020

Excellent service

Excellent service, extremely fast, kind and professional. Have been with these f

...

Bobo

Jun 16, 2020

The booking until now was quick and…

The booking until now was quick and smooth with perfect service. They even calle

...

Chris

Jun 15, 2020

Fast and competent reply and booking

Fast and competent reply and booking

Martin St.

Jun 9, 2020

Great service

Great service

customer

Jun 9, 2020

Fast service

Fast service, nice people :)

Stefan Bergendi

Jun 8, 2020

Very easy to use website interface and excellent customer service

Very easy to use website interface. Had some technical payment issues from my si

...

Laurens

Jun 8, 2020

Great company with professional staff

Great company with professional staff. They are available almost 24/7. I highly

...

customer

Jun 7, 2020

My TOP partner for yacht booking

Best yacht booking experience ever. Quick response, clear conditions. If they ca

...

Marek

May 29, 2020

Great

Quick response, lots of choices, useful presentation, nice people. Thank you boa

...

Petros (Greece)

May 28, 2020

Amazing company with great supportive…

Amazing company with great supportive staff. Best prices, best boats, stop wasti

...

Daniel Ferencik

May 23, 2020

Perfect service from Regina

Perfect service from Regina Thanks a lot :)

Thomas Claussen

May 20, 2020

Exceptional customer service.

Exceptional customer service. Proactive and very helpful

customer

May 14, 2020

Good information on boats and quick respones

Good information on boats and availability and prompt response upon reservation.

customer

May 14, 2020

Wonderful Holiday

Excellent services :)

Herr Fillmann

May 8, 2020

a very friendly solution-oriented team

a very friendly solution-oriented team

customer

May 4, 2020

A great website and a great

I have been a return customer for several years now. Jana and her team are alway

...

Joe Andrews

Apr 20, 2020

Fantastic price!!!

Fantastic price!!!

Mark

Apr 20, 2020

Reservation process was very smooth and…

Reservation process was very smooth and everything by now was ok.

Frano

Apr 15, 2020

The best booking I have experienced

I was looking for a sailing boat in Athens on short notice (3 weeks ahead), back

...

Peter

Apr 15, 2020

Very good communication

Very good communication, also in crazy situations, and very nice persons. Thank

...

customer

Mar 13, 2020

This is a great service

This is a great service! I have booked the boat from here for ages. Everything

...

Földvári

Mar 6, 2020

All great

All great! Thumb up!

customer

Mar 2, 2020

Great service in sourcing a suitable boat

I was very precise with my boat specification for a Croatia bareboat charter thi

...

Antony