Bodrum Milta Marina is situated nearby Bodrum, Turkey. The marina can accommodate up to 425 charter yachts.
It is located 38 kilometres from the nearest airport and 1 kilometre from Bodrum city centre.
Bodrum Milta Marina boasts a wide range of facilities for sailors, including an ATM, WiFi, a car park, a petrol station, a toilet and showers.
It also offers a restaurant and a supermarket. All berths are connected to water and electricity.
Search yachts on map
Bodrum Milta Marina - Most popular charter companies
Contact Boataround
Do you need help? We speak your language and are here for you 7 days a week.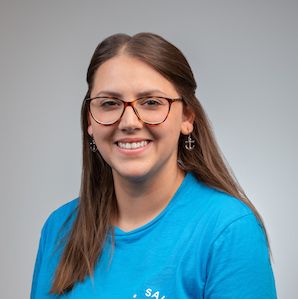 Petra
Your sailing assistant
21 Sep 2020

I am satisfied :))

Good contact, competent service. Despite objective difficulties (the need to cha

...

Cezar

17 Sep 2020

A large selection of boats at great…

A large selection of boats at great prices with a responsive customer services t

...

Archie Hardyment

17 Sep 2020

Booking a boat is very easy and…

Booking a boat is very easy and convenient. The price is very good and we are al

...

customer

16 Sep 2020

Outstanding customer support

Outstanding customer support and service. We had to cancel our booking because o

...

customer

12 Sep 2020

Booked yacht in Greece in January 2020…

Booked yacht in Greece in January 2020 through Boataround. Then Covid arrived an

...

James

10 Sep 2020

Great service !

Great service !

customer

9 Sep 2020

Great service

Great service, Petra did a lot for us ! Thank you very much. We come back next Y

...

Kees Van duin

4 Sep 2020

Great customer service

Great customer service, quick reaction

Matt

3 Sep 2020

Offerred the best price for the…

Offerred the best price for the selected boat. Smooth booking process with a fol

...

Stefan

1 Sep 2020

Very competent advice

Very competent advice. Quick answer to questions. Very nice person. Greeting: A

...

customer

28 Aug 2020

Excelent servis

Petra and Jana were very helphull. Contact possible via phone, email, chat. Petr

...

Beti

27 Aug 2020

Petra was excellent

Petra was excellent, web site easy to use. great service Many thanks Phil

Philip Walker

26 Aug 2020

very good servise and communication

very good servise and communication I could only recomment

customer

25 Aug 2020

I was extremely satisfied

I was extremely satisfied. The boat was beautiful and the service of the employe

...

Jozef

12 Aug 2020

At a difficult time (COVID-19) I found…

At a difficult time (COVID-19) I found that the team went the extra mile to make

...

Nick

4 Aug 2020

complete satisfaction for 5 years

complete satisfaction for 5 years. they always helped me with everything and to

...

customer

4 Aug 2020

Very informative and helpful

Very informative and helpful, great advice and found competitive prices...

Jonathan Cooke

27 Jul 2020

All good! Very helpfull team.

All good! Very helpfull team.

Customer

20 Jul 2020

Boat around turn out to be great.

Boat around turn out to be great. Christina from their cs dpt was quick and help

...

Miltos K

17 Jul 2020

Very helpful and friendly!

Very helpful, quick and friendly staff. Pleasure to book with you!

Mark Peters

12 Jul 2020

Excellent service

Excellent service, attentive and courteous. Petra was very helpful.

C Finch

9 Jul 2020

Outstanding customer service

Very kind and engaging team, great communication, easy booking and wonderful cus

...

AR

8 Jul 2020

I have been very impressed.

I have been very impressed with Boatarounds communication and we are all looking

...

Dan Ridgway

7 Jul 2020

Excellent service and customer…

Excellent service and customer approach Tx s lot

customer k Megas

26 Jun 2020

Perfect comunication and customer…

Perfect comunication and customer service. Thanx

customer

18 Jun 2020

Excellent service

Excellent service, kind, and flexible.

customer

18 Jun 2020

Excellent service

Excellent service, extremely fast, kind and professional. Have been with these f

...

Bobo

16 Jun 2020

The booking until now was quick and…

The booking until now was quick and smooth with perfect service. They even calle

...

Chris