⛵Why sailing in Costa Brava?
The coastal region of Costa Brava is home to some of the best beaches in Spain, with large, beautiful sand stretches and waters so blue and clear that can be compared to those of the Caribbean. Due to its unearthly beauty, Costa Brava has become very popular among tourists, thanks to its plenty of tourism development throughout its coastline. Despite that, the coastal region is still able to preserve its charm with spectacular landscapes, wind-battered headlands, beautiful beaches surrounded by soaring clifftops, breathtaking rock formations, lovely seaside towns offering amazing cuisine and rich history.
🌟Top destinations in the area: Barcelona, L'Estartit, Palamós, Roses, Blanes🌟

ℹ️ Useful information
Climate: Costa Brava has a maritime Mediterranean climate, with mild winters and hot summers. The annual average temperature ranges from 14°C to 30°C, with the highest temperatures typically coming in July and August.

Language: Spanish and Catalan

Currency: Euro

Timezone: GMT+2

Coordinates: 42.2755° N, 3.0176° E
📃 Important info for sailors
To charter a boat in Spain including the Canaries, yachtsmen need to hold a valid sailing license.
It is important to be informed about the local sailing conditions. The name of Costa Brava - the Wild Coast -, itself suggests that sailors should be careful when planning their yachting holiday. The famous Tramontana wind blowing from the Spanish mountain regions reaches the coast and challenges experienced sailors mostly during the winter and spring months. In summer, the Tramontana is much milder but sailors should set sail with circumspection in any case.
All marinas along the Costa Brava are well equipped with facilities sailors might need during their yacht charter. The busiest marina of the region is in L'Estartit.
Costa Brava - Most popular charter yachts
Search yachts on map
Costa Brava - Most popular charter companies
Contact Boataround
Do you need help? We speak your language and are here for you 7 days a week.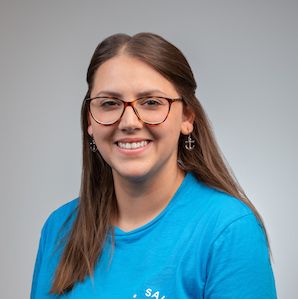 Petra
Your sailing assistant
Jun 26, 2020

Perfect comunication and customer…

Perfect comunication and customer service. Thanx

customer

Jun 18, 2020

Excellent service

Excellent service, kind, and flexible.

customer

Jun 18, 2020

Excellent service

Excellent service, extremely fast, kind and professional. Have been with these f

...

Bobo

Jun 16, 2020

The booking until now was quick and…

The booking until now was quick and smooth with perfect service. They even calle

...

Chris

Jun 15, 2020

Fast and competent reply and booking

Fast and competent reply and booking

Martin St.

Jun 9, 2020

Great service

Great service

customer

Jun 9, 2020

Fast service

Fast service, nice people :)

Stefan Bergendi

Jun 8, 2020

Very easy to use website interface and excellent customer service

Very easy to use website interface. Had some technical payment issues from my si

...

Laurens

Jun 8, 2020

Great company with professional staff

Great company with professional staff. They are available almost 24/7. I highly

...

customer

Jun 7, 2020

My TOP partner for yacht booking

Best yacht booking experience ever. Quick response, clear conditions. If they ca

...

Marek

May 29, 2020

Great

Quick response, lots of choices, useful presentation, nice people. Thank you boa

...

Petros (Greece)

May 28, 2020

Amazing company with great supportive…

Amazing company with great supportive staff. Best prices, best boats, stop wasti

...

Daniel Ferencik

May 23, 2020

Perfect service from Regina

Perfect service from Regina Thanks a lot :)

Thomas Claussen

May 20, 2020

Exceptional customer service.

Exceptional customer service. Proactive and very helpful

customer

May 14, 2020

Good information on boats and quick respones

Good information on boats and availability and prompt response upon reservation.

customer

May 14, 2020

Wonderful Holiday

Excellent services :)

Herr Fillmann

May 8, 2020

a very friendly solution-oriented team

a very friendly solution-oriented team

customer

May 4, 2020

A great website and a great

I have been a return customer for several years now. Jana and her team are alway

...

Joe Andrews

Apr 20, 2020

Fantastic price!!!

Fantastic price!!!

Mark

Apr 20, 2020

Reservation process was very smooth and…

Reservation process was very smooth and everything by now was ok.

Frano

Apr 15, 2020

The best booking I have experienced

I was looking for a sailing boat in Athens on short notice (3 weeks ahead), back

...

Peter

Apr 15, 2020

Very good communication

Very good communication, also in crazy situations, and very nice persons. Thank

...

customer

Mar 13, 2020

This is a great service

This is a great service! I have booked the boat from here for ages. Everything

...

Földvári

Mar 6, 2020

All great

All great! Thumb up!

customer

Mar 2, 2020

Great service in sourcing a suitable boat

I was very precise with my boat specification for a Croatia bareboat charter thi

...

Antony

Feb 27, 2020

Very good and kind contact.

Very good and kind contact. Had to cancel a reservation, was absolutly no proble

...

Stephan

Feb 27, 2020

quick action

quick action, free cancellation

customer

Feb 25, 2020

Super good customer service and by far…

Super good customer service and by far the best price . They also included alot

...

krissie dempsey