🏖️ Crete´s Highlights
The history of Crete probably dates back to more than 130,000 years ago. The island was the center of the Minoans-Europe's first advanced civilization. Today, Crete is one of Greece's top historical center, with many important archaeological sites that give insights to the ancient Western civilization. It is also one of the most sought-after destinations in Greece, welcoming over 2 million visitors every year. The island attracts holiday-goers with not only its impressive history, but also majestic landscape, top-notch cuisine, and great infrastructure for tourism.
Crete is mountainous, which is characterized by a high mountain range crossing from west to east, creating a marvelous topography with numerous gorges, streams, and rocky cliffs running straight down to the deep blue sea. As a result, the island holds an incredibly luscious fauna and flora scene, with many clues to the evolution of species.
🌟Top destinations in Crete: Heraklion, Chania, Rethymno, Loutro, Agios Nikolaos, Sitia 🌟
⛵ Why sailing in Crete?
With a coastline of 1046 kilometers, Crete boasts the beauty of an ideal, picture-perfect Mediterranean island. The island is home to some of the best, most beautiful beaches in the world, including the famous Falarsana beach, the Balos lagoon whose pictures are featured in almost every Greek travel guide, and many other Blue Flag beaches stretching along its entire coastline. The sea around Crete is also incredibly rich in marine life, especially large marine mammals, such as the Mediterranean monk seal, dolphins, sperm whales, and porpoises. Combining with the signature crystal clear, turquoise water and dream-like weather of the Mediterranean, the island makes up a perfect paradise for boaters, divers, snorkelers, or anyone who appreciates the enchanting beauty of the sea.
ℹ️ Useful information
Climate: Most of the island is covered in a Mediterranean climate, with sunny, humid summer and mild winter. Days of frost are really rare. August is the hottest month, with an average temperature ranging from 22°C - 29°C. January is the coldest month, with an average temperature ranging from 9°C - 16°C.
• Timezone: GMT+2
• Coordinates: 35°12.6′N 24°54.6′E
• Currency: Euro (EUR)
📃 Important info for sailors
• Sailing licenses issued by EU countries are automatically valid and accepted in Greece. Non-EU licenses can also be accepted if they meet the EU standards. However, licenses in languages other than Greek and English must be translated.
• When sailing in Greece, the following documents are required onboard:
- Original registration document of the boat
- Ship's radio license
- Original insurance document (with translation in Greek if applicable)
- Proof of VAT status for boats from the EU
- Foreign boats should fly a courtesy Greek flag
• All leisure boats over 7 meters long are required to have a cruising paper (DEKPA) when sailing in Greece water. All skippers on the boat need to be listed on DEKPA with the port police before starting the journey.
Crete - Most popular charter yachts
Search yachts on map
Crete - Most popular charter companies
Contact Boataround
Do you need help? We speak your language and are here for you 7 days a week.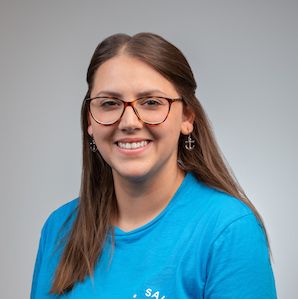 Petra
Your sailing assistant