The latest information related to COVID-19 (coronavirus)
Your health and safety come first. We'll always be ready to help you to find the best yacht rental deals available
⛵A guide to charter a yacht in Grenada
Lying in the eastern Caribbean Sea, Grenada has more than 45 picture-perfect beaches dotting its coastline, as well as numerous irresistible snorkeling and scuba diving spots with spectacular marine life. Thanks to the constant trade winds and warm weather, the region offers spectacular conditions for bluewater sailing. Its location also opens up very easy island-hopping opportunities, making Grenada one of the best sailing destinations in the Caribbean.
For Grenada, we offer more than 100 yacht charter options, including some of the newest catamarans and sailing yachts available in the market. Our yachts are located in very well-equipped marinas on the main islands, such as Port Louis Marina, Le Phare Bleu Marina, Grenada Marine, Blue Lagoon Marina, and many more. From these marinas, boaters can easily sail onwards to many popular points of interest, including the world-famous beach of Grand Anse, Dragon Bay, Carriacou, Petite Martinique, St.Vincent, and Tobago Cays.
Situated right on the edge of the hurricane belt, Grenada rarely gets affected by storms, making it a year-round sailing destination. However, the sailing season in Grenada often starts in November and ends in late May, with a peak from January to April. During this time, sailors can expect constant NE-SE winds blowing at around 10-25 knots.
Hurricane season: June to early November (especially around mid-August to mid-September) is the hurricane season in the Caribbean. Though Grenada and other southern islands rarely get hit by a hurricane, visitors can expect heavy rain or even storms during this time, especially in the evening. Therefore, we'd recommend sailors to monitor the weather forecast closely, or choose another sailing destination among many excellent locations in the Mediterranean or Asia.
⛵Top sailing destinations in Grenada
Characterized by the Caribbean cobalt blue waters, lagoons with beautiful coral reefs, and magical marine life, Grenada is truly a paradise for diving and snorkeling enthusiasts. The unique Underwater Sculpture Park is definitely a must-see in Grenada, where snorkelers can visit a 7-meter-deep underwater museum featuring brilliant sculptures made of artificial reefs. Other popular diving and snorkeling places in Grenada include the Sandy Island with its colorful reefs; Tyrell Bay on Carriacou island with its diverse marine life and magnificent corals; and the world-famous Tobago Cays, where visitors can swim with green sea turtles or watch iguanas and land tortoises lumbering around.
Tobago Cays is also known as one of the most breathtaking anchorages in the world. The area is protected by a large horseshoe reef, creating a cluster of five uninhabited cays with large, gorgeous white sand beaches and heavenly lagoons. Another interesting sailing destination is Bequia, arguably one of the most laid back and attractive islands in the Caribbean where sailors can escape the crowd and truly enjoy the beauty of life on a tropical island.
⛵How to get there?
The main airport of Grenada is Maurice Bishop Airport (GND), located in St.George - the capital of the island nation of Grenada. The airport is well-connected with many major international cities, including London, Frankfurt, Toronto, Miami, and New York.
From the airport, the most convenient means of transportation is taxi, which is run by the Airport Taxi Union. Passengers can find taxi rates at the arrivals hall, which is shown in Eastern Caribbean Dollars (EC$). From the airport, it takes approximately 15-30 minutes to get to one of our bases. Some of our partner charter companies also offer excellent pick-up services for customers.
🔹Tips
Sailing condition in Grenada is the best from November until late April. However, from October-November is also great for sailing, especially if you want to avoid high season situation.

Be aware of the hurricane season (from late June to October)

Boat prices are often better if you charter for one week or more, as most charter companies offer boats from Saturday to Saturday.

Many charter companies offer pick-up services from different airport to their base

Night sailing is not permitted in Grenada, so make sure to moor your vessels at least 1 hour before sunset
Grenada - Most popular charter yachts
Search yachts on map
Grenada - Most popular charter companies
Contact Boataround
Do you need help? We speak your language and are here for you 7 days a week.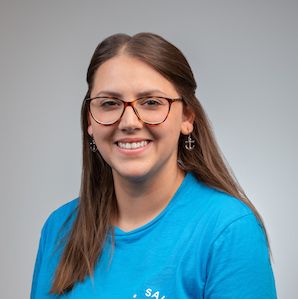 Petra
Your sailing assistant
May 29, 2020

Great

Quick response, lots of choices, useful presentation, nice people. Thank you boa

...

Petros (Greece)

May 28, 2020

Amazing company with great supportive…

Amazing company with great supportive staff. Best prices, best boats, stop wasti

...

Daniel Ferencik

May 23, 2020

Perfect service from Regina

Perfect service from Regina Thanks a lot :)

Thomas Claussen

May 20, 2020

Exceptional customer service.

Exceptional customer service. Proactive and very helpful

customer

May 14, 2020

Good information on boats and quick respones

Good information on boats and availability and prompt response upon reservation.

customer

May 14, 2020

Wonderful Holiday

Excellent services :)

Herr Fillmann

May 8, 2020

a very friendly solution-oriented team

a very friendly solution-oriented team

customer

May 4, 2020

A great website and a great

I have been a return customer for several years now. Jana and her team are alway

...

Joe Andrews

Apr 20, 2020

Fantastic price!!!

Fantastic price!!!

Mark

Apr 20, 2020

Reservation process was very smooth and…

Reservation process was very smooth and everything by now was ok.

Frano

Apr 15, 2020

The best booking I have experienced

I was looking for a sailing boat in Athens on short notice (3 weeks ahead), back

...

Peter

Apr 15, 2020

Very good communication

Very good communication, also in crazy situations, and very nice persons. Thank

...

customer

Mar 13, 2020

This is a great service

This is a great service! I have booked the boat from here for ages. Everything

...

Földvári

Mar 6, 2020

All great

All great! Thumb up!

customer

Mar 2, 2020

Great service in sourcing a suitable boat

I was very precise with my boat specification for a Croatia bareboat charter thi

...

Antony

Feb 27, 2020

Very good and kind contact.

Very good and kind contact. Had to cancel a reservation, was absolutly no proble

...

Stephan

Feb 27, 2020

quick action

quick action, free cancellation

customer

Feb 25, 2020

Super good customer service and by far…

Super good customer service and by far the best price . They also included alot

...

krissie dempsey

Feb 18, 2020

Quick and efficient at order step

Quick and efficient at order step. Looking forward to the same experience furthe

...

Yves

Feb 16, 2020

One of best online/offline boat finder in Europe....

Well, I used boataroud.com many times, for me it's the best boat finder for Euro

...

Staffo

Feb 10, 2020

Thanks for your work!

Thanks for your work!

customer

Jan 27, 2020

Recommended for chartering

Clear overview, a rapid response to questions and good offers for available boat

...

Jan

Jan 18, 2020

Excellent customer service from both…

Excellent customer service from both Xavier & Jana.

Doug

Jan 17, 2020

easy booking

easy booking

customer

Jan 15, 2020

Great service and support

10x. For the kindly and fare offer. The services was efficient and fast.

Dahan Nitsan

Jan 5, 2020

Good job so far!

Good job so far!

customer

Jan 3, 2020

Customer service

Good and direct customer service.

customer

Jan 2, 2020

Very good selection of boats

Very good selection of boats, great service.

Martin