⛵ A guide to charter a yacht in Martinique
As part of the archipelago of Antilles, the island of Martinique is located in the Caribbean Sea and offers not only beaches with white and black sand but also hidden bays and coves, coral reefs ideal for snorkeling. Being one of the safest and most beautiful bays in the area, the island has become a popular destination for many sailors and yachtsmen.
For Martinique, we offer more than 145 charter yachts for rent, including some of the best catamarans and sailing yachts available in the market. Our yachts are all located in the very well-equipped Marina du Marin. The city of Le Marin is also one of the main starting points for a sailing holiday around Martinique. From Le Marin, boaters can easily head to North or South and visit other popular points of interests such as, Les Salins considered to be the most beautiful and popular beach on Martinique, Balata Botanical Garden with more than three thousands species of local plants and flowers or St. Pierre, the iconic vulcanic site of "the Paris of the Caribbean".
Martinique has a tropical climate, with cool and dry season from January to mid-April, and hot and humid from June to mid-November. Hurricane season start in June and last until November. Rainfall varies from area to area but in general follows the pattern: frequent from May to November and least frequent from December to April. The average temperature during the year is from 23-29°C. The recommended time for sailing is from February to April, with less rain and calmer waters.
💨 Wind patterns in Martinique follow two main periods. Constant northeast trade winds blow steadily and with moderate intensity (15-20 knots) during cool period while Christmas winds may be stronger and reach 30 knots. The hottest period of the year brings not only rain but also more irregular winds that may have some breaks. September & October are the calmest periods although this region generally gets good sailing wind all year round.
⛵ Top sailing destinations in Martinique
A sailing trip around Martinique can offer boaters some of the most exotic destinations in the world, with countless pristine white beaches, large coral reefs, majestic natural wonders, and diverse wildlife. Grand Anse D'Arlet is one of the most popular locations for those who love swimming or snorkeling in protected clear waters with many different types of fish, sea urchins, and anemones. Saint-Pierre once known as the Pearl of West Indies, with its majestic volcanic Mount Pelée offers not only ruins from the colonial era but also underwater wrecks, ideal for adventurous scuba divers.
Marina Pointe du Bout is ideal for people in search of great nightlife with a multitude of bars and restaurants but also a great place for swimmers. Three kilometers off the south coast of Martinique the dramatic Diamond Rock was once the unusual slice of Napoleonic wars. Today this volcanic mound marks one of the island's best dive sites. Visitors can learn all about its intriguing history at the nearby town of Le Diamant.
⛵ How to get there
Martinique Aimé Césaire International Airport is located in Le Lamentin, a suburb of the capital Fort-de-France. The best fly connection with Europe is from France (Paris, Nantes or Toulouse) or Germany (Frankfurt). For passengers traveling from the USA, the best connection is from Miami Airport.
The most convenient means of transportation from the capital city of Fort-de-France to Le Marin is by bus which costs 2€ and takes around 50 min. The quickest way is by taxi which costs 30€ - 45€ and takes around 29 min. Some of our partner charter companies also offer excellent pick-up services for customers.
🔹 Tips
The official language in Martinique is French. English is not common and you may find it difficult to find someone who speaks
The best time to visit Martinique is from February to April since it is the least rainy period of the year
In Martinique, the power plugs and sockets are of type C, D, and E
All restaurants in Martinique include the 15% service charge in all of their bills, so tipping extra is not required
As Martinique is officially part of France EU, USA and Canada citizens do not need visa if not staying longer than 3 months
Martinique - Most popular charter yachts
Search yachts on map
Martinique - Most popular charter companies
Contact Boataround
Do you need help? We speak your language and are here for you 7 days a week.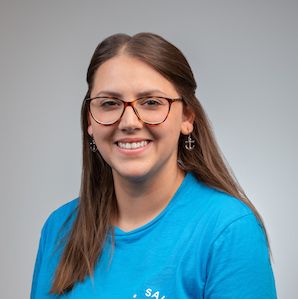 Jana Escher
Your sailing assistant