⛵ A guide to charter a yacht in Martinique
As part of Antilles, the island of Martinique is located in the Caribbean Sea. Island offers not only beaches with white and black sand but also hidden bays, caves, coral reefs ideal for snorkeling, diving and with enough of wind, it can be a paradise for water sports enthusiasts.
For Martinique, we offer more than 145 charter yachts for rent, including some of the best catamarans and sailing yachts available in the market. Our yachts are all located in the very well-equipped Marina du Marin. The city of Le Marin is also one of the main starting points for a sailing holiday around Martinique.
The tropical climate is typical for Martinique with two periods - dry and cool season from January to April, and humid and hot lasting from June to November. Remember that hurricane season starts in June and lasts until the end of the humid period - November. Rainfall varies but in general, it is more frequent from May to November, least frequent from December to April. The average temperature throughout the year is 23-29°C. We recommended an ideal time for sailing from February to April. During these months is weather less rainy and waters are calmer.
⛵ Top sailing destinations in Martinique
A trip around Martinique can offer sailors the best of the best from the Caribbean exotics - abandoned white beaches, unique coral reefs, and diverse wildlife. Grand Anse D'Arlet is heaven and one of the most popular locations for those who love swimming or snorkeling. You can see there a typical Carribean underwater fauna and flora, different types of fish, sea urchins, turtles and many more. Saint-Pierre has a nickname "the Pearl of West Indies". With majestic volcanic Mount Pelée in the background, it offers not history from the colonial era but also underwater shipwrecked boats, ideal for adventurous scuba divers.
Marina Pointe du Bout is ideal for people who love great nightlife. The multitude of bars and restaurants in the marina is ideal for crazy party night. Three kilometers off the south coast of Martinique lays part of the history from Napoleonic wars - the Diamond Rock. Today it marks one of the island's best dive sites. Nearby town of Le Diamant offers much about the history of the rock and town itself.
⛵ How to get there
Martinique Aimé Césaire International Airport is located in Le Lamentin, a suburb of the capital Fort-de-France. The best fly connection with Europe is from France (Paris, Nantes or Toulouse) or Germany (Frankfurt). For passengers traveling from the USA, the best connection is from Miami Airport.
The most convenient means of transportation from the capital city of Fort-de-France to Le Marin is by bus which costs 2€ and takes approximately 50 minutes. The quickest way is by taxi which costs 30€ - 45€ and takes 29 min (depending on traffic).
🔹 Tips
The official language in Martinique is French. English is not common and you may find it difficult to find someone who speaks in English
Typical power plugs and sockets in Martinique are of type C, D, and E
Extra tipping is not required, all restaurants include the 15% service charge
As Martinique is officially part of France EU (and Schengen agreement), USA and Canada citizens do not need a visa if not staying longer than 3 months
Martinique - Most popular charter yachts
Search yachts on map
Martinique - Most popular charter companies
Contact Boataround
Do you need help? We speak your language and are here for you 7 days a week.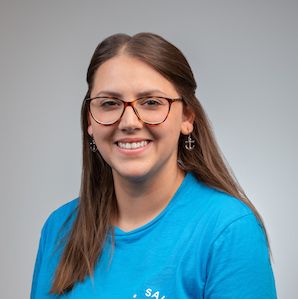 Petra
Your sailing assistant
Jun 26, 2020

Perfect comunication and customer…

Perfect comunication and customer service. Thanx

customer

Jun 18, 2020

Excellent service

Excellent service, kind, and flexible.

customer

Jun 18, 2020

Excellent service

Excellent service, extremely fast, kind and professional. Have been with these f

...

Bobo

Jun 16, 2020

The booking until now was quick and…

The booking until now was quick and smooth with perfect service. They even calle

...

Chris

Jun 15, 2020

Fast and competent reply and booking

Fast and competent reply and booking

Martin St.

Jun 9, 2020

Great service

Great service

customer

Jun 9, 2020

Fast service

Fast service, nice people :)

Stefan Bergendi

Jun 8, 2020

Very easy to use website interface and excellent customer service

Very easy to use website interface. Had some technical payment issues from my si

...

Laurens

Jun 8, 2020

Great company with professional staff

Great company with professional staff. They are available almost 24/7. I highly

...

customer

Jun 7, 2020

My TOP partner for yacht booking

Best yacht booking experience ever. Quick response, clear conditions. If they ca

...

Marek

May 29, 2020

Great

Quick response, lots of choices, useful presentation, nice people. Thank you boa

...

Petros (Greece)

May 28, 2020

Amazing company with great supportive…

Amazing company with great supportive staff. Best prices, best boats, stop wasti

...

Daniel Ferencik

May 23, 2020

Perfect service from Regina

Perfect service from Regina Thanks a lot :)

Thomas Claussen

May 20, 2020

Exceptional customer service.

Exceptional customer service. Proactive and very helpful

customer

May 14, 2020

Good information on boats and quick respones

Good information on boats and availability and prompt response upon reservation.

customer

May 14, 2020

Wonderful Holiday

Excellent services :)

Herr Fillmann

May 8, 2020

a very friendly solution-oriented team

a very friendly solution-oriented team

customer

May 4, 2020

A great website and a great

I have been a return customer for several years now. Jana and her team are alway

...

Joe Andrews

Apr 20, 2020

Fantastic price!!!

Fantastic price!!!

Mark

Apr 20, 2020

Reservation process was very smooth and…

Reservation process was very smooth and everything by now was ok.

Frano

Apr 15, 2020

The best booking I have experienced

I was looking for a sailing boat in Athens on short notice (3 weeks ahead), back

...

Peter

Apr 15, 2020

Very good communication

Very good communication, also in crazy situations, and very nice persons. Thank

...

customer

Mar 13, 2020

This is a great service

This is a great service! I have booked the boat from here for ages. Everything

...

Földvári

Mar 6, 2020

All great

All great! Thumb up!

customer

Mar 2, 2020

Great service in sourcing a suitable boat

I was very precise with my boat specification for a Croatia bareboat charter thi

...

Antony

Feb 27, 2020

Very good and kind contact.

Very good and kind contact. Had to cancel a reservation, was absolutly no proble

...

Stephan

Feb 27, 2020

quick action

quick action, free cancellation

customer

Feb 25, 2020

Super good customer service and by far…

Super good customer service and by far the best price . They also included alot

...

krissie dempsey