⛵ A guide to charter a yacht in Sicily
Rich in history, bursting with life and typically Italian - though don't call Sicilians as Italians, they are proud to be called Sicilians. This splendid region boasts a unique blend of historical influences ranging from Arabs to Normans, natural attractions including volcanic islands or the active volcano Etna, untouched and hidden beaches, caves and underwater treasures. Take a cruise with us on unique places in Sicily and discover the beauty of the largest island in the Mediterranean.
For Sicily, we offer more than 310 charters yachts for rent, including some of the best, brand new sailing yacht available in the market. Our vessels are located in several cities such as Furnari, Capo d'Orlando, Palermo or Trapani in very well-equipped Marina di Portorosa, Porto Capo d'Orlando Marina, Marina Villa Igiea or SI.TI.MAR.
Sicily, being the biggest Mediterranean island has a typical Mediterranean climate on the coast but slightly more continental in the inland part. Winters on the island are mild and rainy, summers, on the other hand, offer a lot of sun and hot weather. Winter in the inland part might be a little bit colder than on the coast. Rain pattern copies the Mediterranean trend with the highest rate of the storm in autumn and winter and the lowest during summer.
When it comes to wind, Sicily is highly influenced by Sirocco, the hot wind from Africa that can increase temperatures up to 20°C in winter and up to 40°C in summer. Due to high temperatures landscape is often dry during summers. Another type of wind Mistral is cold and often influences the western part of the island around Palermo or Trapani. The usual sailing season lasts from April until October. The best time for sailing is at the beginning of the season in May or at the end around September, though the water in May might now me warm enough for swimming. Sailing during high season (July, August) might be influenced by warm temperatures harder to bear.
⛵ Top sailing destinations in Sicily
Palermo - the regional capital of Sicily, is often seen as a historical gem of the island. You definitely shouldn't miss such historical treasures as Cappella Palatina - a chapel with unique Arabic and Normandian touch; Palazzo Dei Normanni - former seat of Sicilian kings or take a hike to nearby Monte Pellegrino to see the beautiful landscape of the region. And yes, like many coastal cities in Sicily, visitors can expect to see gorgeous white sandy beaches, dive into crystalline waters, and have lunch under arrays of palm trees while enjoying the otherworldly beauty of its sparkling coastline.
The Reserve Naturale della Zingaro is the natural gem of Sicily and one of the wildest environments in the whole Mediterranean Sea. It is also one of the very few places in Sicily that doesn't have a coastal road, as man's work is very restricted to preserve the natural beauty of the island. This leaves the area to its most original, truly spectacular form to this day, with cliffs drop precipitously into the azure sea, mountainsides rise steeply, and delightful pebbly coves lapped by transparent turquoise waters.
Trapani - the enchanting yet almost foreign land located on the westernmost of Sicily. With its Arab outlines, Trapani is wrapped with the scents and colors of North Africa, which are reflected through the city's architecture and local cuisine. Needless to say, visitors coming to Trapani not only for the cultural experience but also for its marvelous coastlines. The Trapani coast is considered one of the most impressive in Italy, which is made of seafronts full of steep cliffs and gorgeous beaches nearby.
Cefalù, a charming seaside town offers a rare combination of tourist attractions: Sicily's finest beaches and the islands' greatest Arab-Norman architectural masterpieces. Cefalù is home for the Duomo di Cefalù, which is recognized as a UNESCO World Heritage for its architecture and astonishing mosaics created by Byzantine artists from the 12th century. These amazing religious artworks have definitely helped the town got its name in one of the top destinations in Sicily.
The famous Jacques Cousteau claimed that Ustica is one of the most beautiful islands in the Mediterranean and we have to agree. This small volcanic island offers a full package for the whole crew. Scuba divers and snorkelers will find just the right spot for exploring underwater treasures (even some wrecks of ships). Photo hunters will make marvelous scenery pictures of rocky shore or several caves. Pristine beaches with white sand are calling for a whole day of laying around or just swimming.
⛵ How to get there
Falcone Borsellino Airport is located 35km from Palermo, the regional capital of Sicily and is one of the two main airports on the island. The connection with most of the European states is good, with direct flights from almost every country. The airport is well connected with Mahón by local bus (Line 10) which runs to the main bus station, costs around 3€ and takes 15 minutes. The bus to the main station departs approximately every half hour. If you want to use a local taxi, we advise to always take a taxi from the signed taxi fare. An average taxi fare on weekends is around 1€ per kilometer and the starting price is 3.20€. If you are traveling in a group, you can order a private transfer for a fixed price.
🔹 Tips
The official currency is Euro, official language Italian, however, locals speak a Sicilian dialect. English shouldn't be a problem at attractions, especially in larger cities or places with many tourists
Local identify themselves as Sicilians. It might be considered rude trying to correct them, the best is to refer to everyone as Europeans or do not mention it at all
As it might be tempting, avoid asking locals about Mafia. The long and bloody history of organized crime is taboo. Rather search for a local museum, where you can find more.
Prepare for siesta times. Sicilians usually enjoy their siesta between 1-4p.m. meaning shops are closed and locals don't answer your calls or reply to your emails
The most common power plugs and sockets in Sicily (as in whole Italy) are type F and L (working with plugs C and E)

Sicily - Most popular charter yachts
Search yachts on map
Sicily - Most popular charter companies
Contact Boataround
Do you need help? We speak your language and are here for you 7 days a week.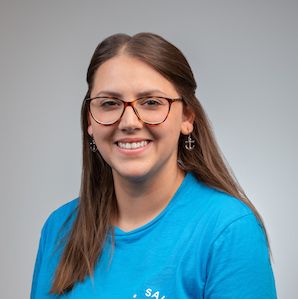 Petra
Your sailing assistant