Search
Filter
2 m (6.6 ft)
91 m (298.6 ft)
0 hp (0 kW)
33550 hp (25018.6 kW)
Contact us
Do you need help? We speak your language and are here for you 7 days a week.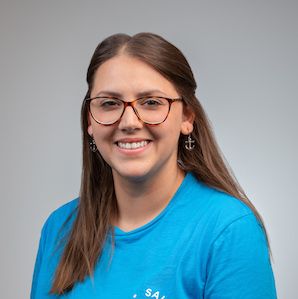 Petra
Your sailing assistant
23 Nov 2023

easy booking

easy booking

customer

13 Nov 2023

Perfect support

Perfect support

Reinhard

10 Nov 2023

Perfect service...

All offers are clear and good decribed. Fast callbacks from friendly staff.

Herr Guenter Maringer

7 Nov 2023

very professional and helpful

When I booked a boat in Athens I had a few extra requests, which the Boataround

...

Jochen

6 Nov 2023

it was great that i was contacted by…

it was great that i was contacted by the boataround employee Mr. Titus Zan and I

...

G. Filler

2 Nov 2023

Very responsive

Very responsive throughout the reservation/bookingprocess

JP

1 Nov 2023

Just booked a boat 6th year in a row:)

...best prices, best customer service, best overall experience, what else you ne

...

Returning customer

30 Oct 2023

Charter in Guadalupe

I haven't gone on the trip yet, but so far Boataround has been excellent to deal

...

Matt F
Yacht Charter in Majorca
646 boats available
Yacht Charter in Mallorca: A Stunning Sailing Experience
Mallorca, Spain's mesmerizing gem in the Balearic Islands, is a premier destination for yacht charters. Offering stunning beaches, a pleasant climate, and crystal-clear turquoise waters, this island paradise is a hub for sailing yachts, motor yachts, and luxury catamarans. With its rich history, unique culture, and spectacular scenery, a Mallorca yacht charter promises an unforgettable experience.
Arriving at Palma de Mallorca airport, you are just a short trip away from setting sail. Palma, the capital of Mallorca, is the starting point for many yachting events and is an excellent location to charter yachts or rent a private yacht. The bustling port offers an array of boat types, from bareboat charter yachts for the adventurous sailor to luxury yacht charters with an experienced crew for those seeking a pampered voyage.
The Wonders of the West Coast
From Palma, you can set sail and explore Mallorca's west coast, featuring a stunning coastline dotted with ancient olive trees and UNESCO World Heritage Site, the Serra de Tramuntana mountains. Visit the luxurious Puerto Portals and Port Adriano, or head to the charming towns of Cala D'or and Cala Figuera in the southeast. The northeast coast, with its small coves and ports like Cala Ratjada and Port de Pollença, is equally enchanting.
For the truly adventurous, the southwest coast is home to Cabrera National Park, an island sanctuary for local wildlife and a delightful spot for scuba diving. You'll need to secure a permit to enter the park's pristine waters, but the effort is well worth it. Don't miss Isla Dragonera, a natural harbour and another hotspot for divers and snorkelers.
Mallorca's yacht charter scene thrives due to the island's diverse attractions and activities. Try water sports, sample local dishes, or simply relax on the sandy beaches of Calo Des Moro or Puerto de Andratx. Also, be sure to explore the northeast coast's Port de Pollença, a popular destination for day charters.
For luxury yacht charters, Mallorca offers an array of super owners and luxury yachts, ensuring a yacht rental experience tailored to your preferences. From motor yachts that allow you to cover vast distances swiftly to sailing yachts and luxury catamarans offering a slower, more relaxed pace, there's a yacht to suit every visitor.
Finally, take time to explore Mallorca's interior. Visit the town of Porto Cristo, discover stunning scenery and ancient olive trees, or enjoy the island's vibrant nightlife. No matter what you choose, you're guaranteed an unforgettable experience on a yacht charter Majorca.
So, whether you're an experienced sailor or a casual tourist looking to charter a yacht, Mallorca is an excellent choice. With a yacht charter, you can explore this island paradise at your leisure, enjoying the luxury of your own private yacht and the stunning beauty of Mallorca's coastline. Set sail on your unforgettable adventure today.
Top Sailing Destinations in Mallorca
Palma de Mallorca
Start your adventure in Palma de Mallorca, home to the island's international airport and a natural harbor bustling with life. Here, most yacht charters in Mallorca commence.
Puerto de Andratx
Next, sail towards Puerto de Andratx, a stunning port on the island's southwest coast. It's known for its exclusive vibe and is an ideal spot for luxury yacht charters.
Port de Pollença
On the northeast coast, you'll find Port de Pollença, a stunning bay surrounded by ancient olive trees and sandy beaches. Its pristine waters make it a popular choice for sailing yachts and luxury catamarans.
Cala Ratjada
Cala Ratjada, known for its small coves and turquoise waters, is a must-visit destination. While there, make sure to explore the nearby port town of Cala Figuera.
Cabrera National Park
Set sail south to the Cabrera National Park, a beautiful and secluded area that provides a great opportunity for scuba diving and exploration.
Choosing the Right Yacht for Your Mallorca Sailing Adventure
When it comes to yacht charters in Mallorca, you'll find a variety of options.
Sailing Yacht
Sailing yachts offer a traditional and authentic sailing experience. These vessels capture the essence of Mallorca's nautical charm, making them perfect for day charters.
Luxury Yacht Charter
For a taste of opulence, consider a luxury yacht charter. With an experienced crew, luxury yacht charters offer an unforgettable experience, combining comfort with adventure.
Motor Yacht
Motor yachts, known for their speed and convenience, are perfect for those who wish to cover larger distances quickly.
Catamarans
If comfort is a priority, consider chartering a luxury catamaran. Known for their stability and spacious interiors, catamarans are ideal for family trips and larger groups.
Yacht Charter in Majorca
Charter a yacht and explore Majorca! Prices start from 8 € per day. Choose from the largest selection of sailboats, catamarans, motor boats, motor yachts, houseboats, gulets and power catamarans.
Popular cities are Palma de Mallorca, Alcudia, Port d'Andratx, Can Pastilla, Port de Pollensa, Port de Soller, El Toro, Cala d'Or, Llucmajor, Portocolom, Cala Ratjada, Santa Ponça, Porto Cristo, Can Picafort, Colònia de Sant Jordi, Portopetro and Sa Ràpita.
What is the cost of chartering a yacht in Majorca?
Sailing yacht charter in Majorca
A sailing yacht charter in Majorca usually costs 115 € per day. For instance, the most popular 6-berth sailboat costs 244 € per day. The most popular sailboat destinations in Majorca are:
Catamaran charter in Majorca
A catamaran charter in Majorca usually costs 151 € per day. For instance, the most popular 12-berth catamaran Fountaine Pajot Elba 45, costs 300 € per day. Choose a catamaran for a more comfortable and spacious holiday experience. Catamarans feature a shallow draft, enabling you to explore shallow waters and uncover hidden coves. For your next catamaran rental in Majorca, choose from our most popular destinations:
Motorboat charter in Majorca
A motorboat rental in Majorca usually costs 72 € per day. For instance, the rental price for a motorboat for 5 people, such as the Marine Time 460, costs 255 € per day. If you are searching for a mix of relaxation and fun, renting a motorboat is a perfect choice. Motorboats are easy to navigate and offer various leisure activities, such as water skiing and wakeboarding, which are perfect for sharing with family and friends. The most popular destinations to rent a motorboat in Majorca are:
Motor yacht charter in Majorca
Chartering a motor yacht in Majorca starts at around 131 € per day. For instance, the rental price for a motor yacht for 11 people, such as the Cranchi 48, costs 1,255 € per day. If you're looking for luxury and comfort, motor yachts are the right choice. They usually come with a professional crew which will ensure a relaxing holiday. The most popular destinations to rent a motor yacht in Majorca are:
Gulet charter in Majorca
A gulet charter in Majorca with a skipper is the perfect way to explore the coastline in style. With a professional skipper at the helm, you can relax and enjoy the spectacular views while being taken to some of the most picturesque locations in the country. The price of a gulet charter depends on the size of the vessel, the number of days, and the services included in the package. Chartering a Gulet in Majorca starts at around 490 € per day. The most popular destinations for Gulet holidays in Majorca are:
…
Subscribe to see special deals
Get special deals only available to members
Save money with every booking