Boataround's best sailing destinations
A sailing holiday offers the chance to escape to a different world, where the worries of land life can be forgotten. Whether you sail with a skipper or on your own, you can charter a boat and sail through the idyllic bays, azure waters, and a warm breeze.
The question is, where to go? What is the best place to set sail?
Unfortunately, we cannot make such a statement. Due to diversity and uniqueness, choosing just one sailing destination would be unfair. We can, however, find out which sailing destinations were most popular with charter customers last season. Over 7,000 customer reviews from over 80 countries helped us select the "creme de la creme" destinations.
Boataround's six most popular sailing destinations of 2022 are:
Zadar
Split
Sibenik
Athens
Istria
Lefkada
1. Zadar
It´s not surprising that the Zadar region is the most sought-after sailing destination of the 2022 charter season.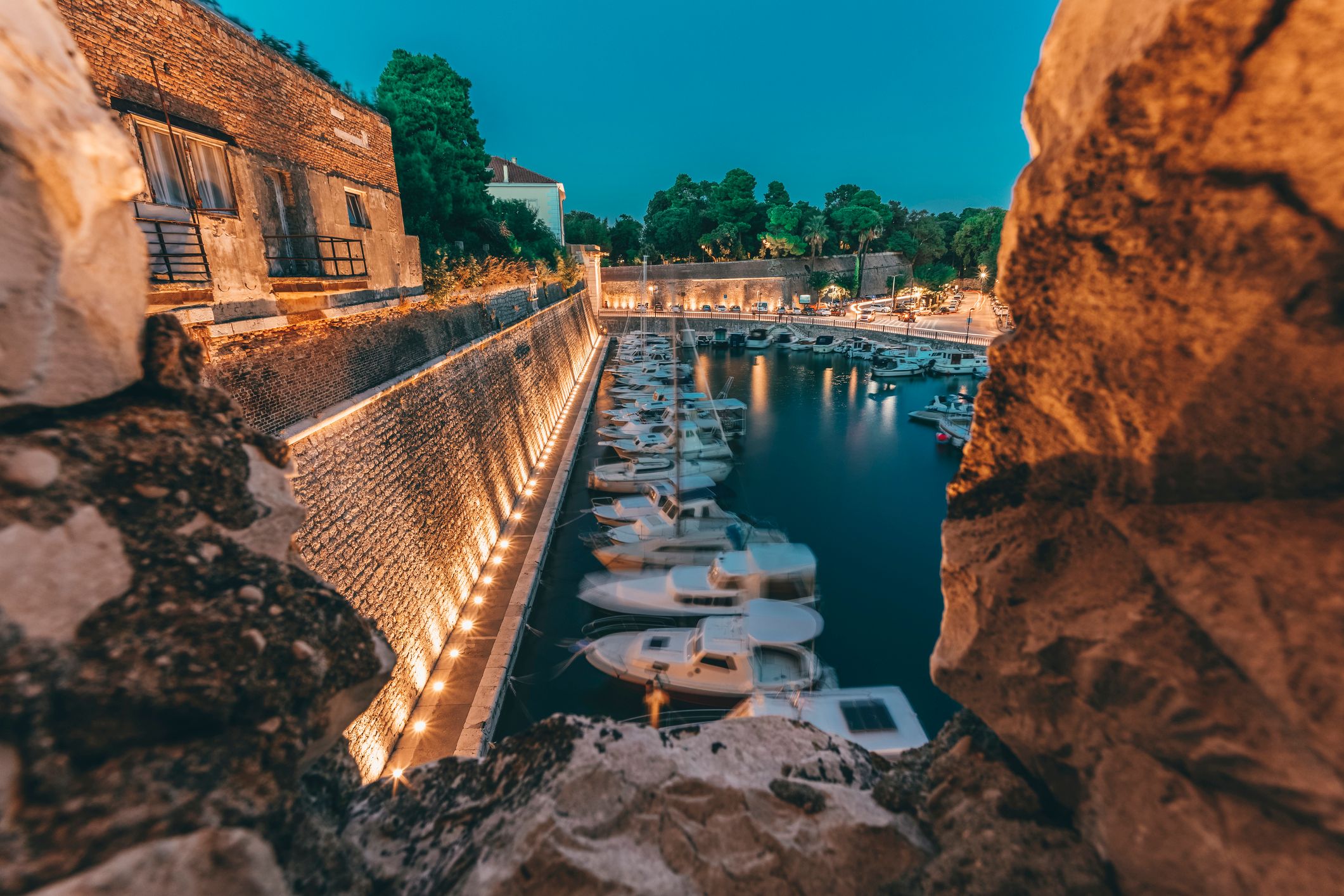 If you're looking for the perfect place to embark on a sailing getaway, Zadar is your ideal destination. It has terrific weather and sailing conditions, making it the perfect starting point for exploring the Kornati islands - 89 unspoiled islands in the Adriatic sea that boast stunning beaches, cute villages, charming bays, and teeming with wildlife. 
 You can also head up the coastline to get way, way off the beaten track and find secluded beaches just for you, or south to find  Galešnjak, the most heart-shaped island in the world! 
Check out this itinerary for the 7-day cruise departing from Zadar
Set sail from these marinas: Marina Kornati, D-Marin Marina Dalmacija, and Tankerkomerc Marina Zadar.
---
2. Split
Split and nearby islands offer a unique combination of historical and cultural heritage, cuisine, and nightlife.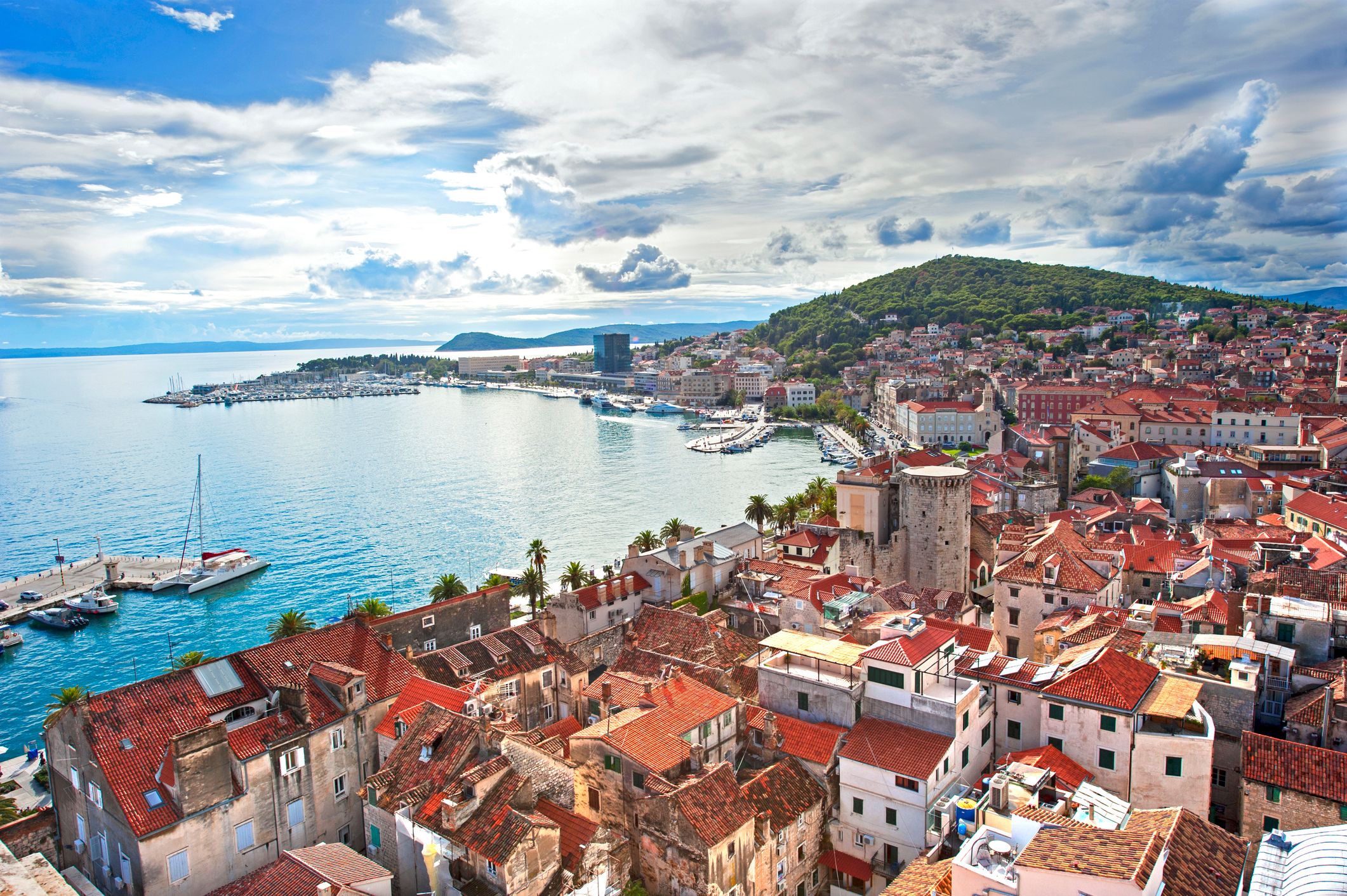 Sunny weather, crystalline Adriatic waters, and abundant coastal coves, beaches, and islands make boating a must. Spend days cruising around impressive coastlines, exploring lush national parks, wandering through medieval towns, or rolling off the boat into warm, turquoise waters to swim.
The Split region offers a variety of sights as well as tasty dishes. You definitely shouldn´t miss gregada (fish and potato stew), pašticada (stewed beef) with gnocchi, soparnik (chard-filled pastry), artichokes with fava beans, traditional bread from Vis and the wines Plavac Mali, Dobričic and Bogdanuša.
Check out this itinerary for the 7-day cruise departing from Split
Set sail from these marinas: Marina Baotic, Marina Kaštela, ACI Marina Split, ACI Marina Trogir
---
3. Šibenik
Šibenik is growing out of the shadow of its more popular Dalmatian siblings. The restoration of its four fortresses and the construction of a shiny new marina and hotel complex are deftly transforming the fortunes of this small city: Šibenik has rocketed from a quietly industrial port town to the region's most promising destination.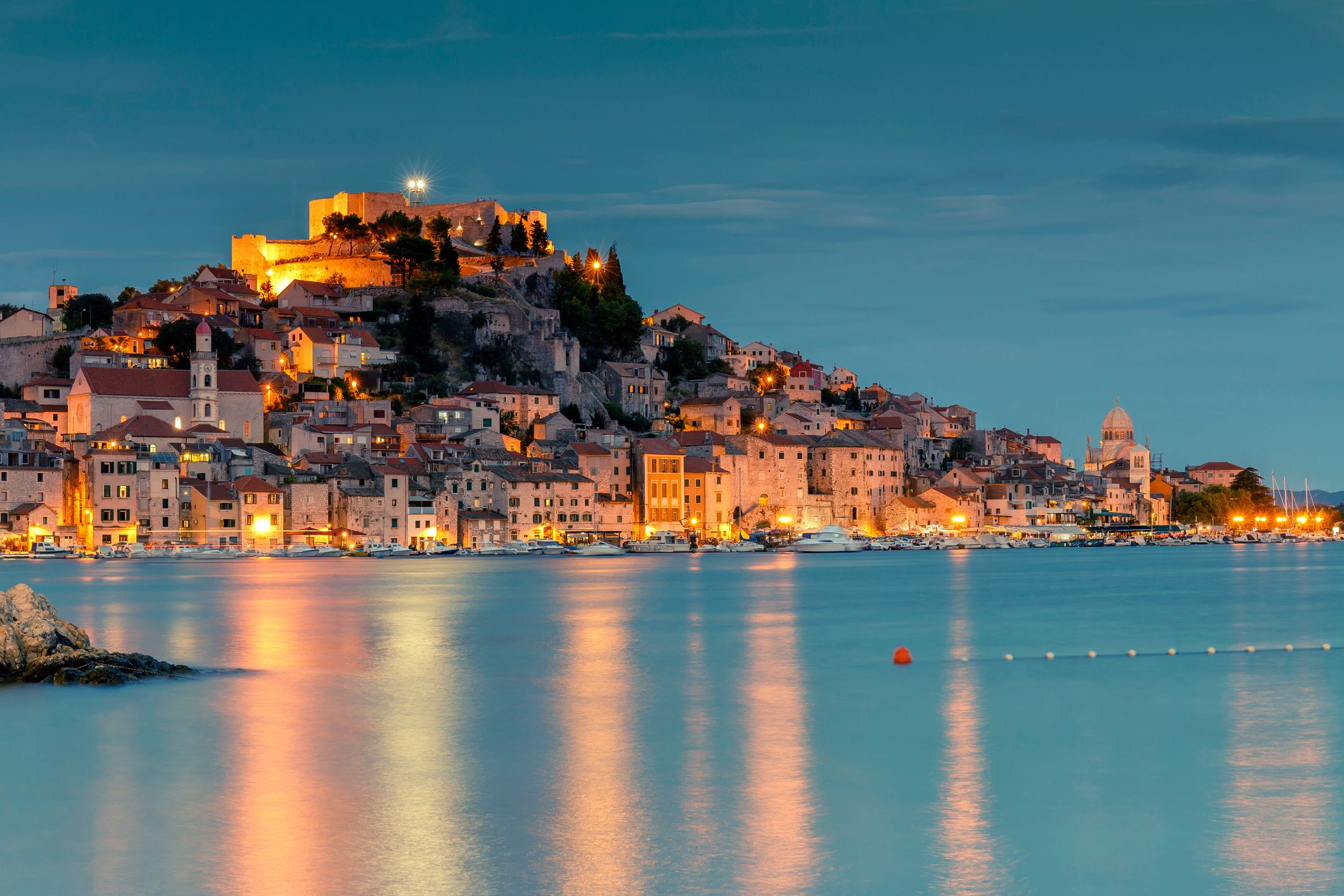 Šibenik offers everything you could want from an Adriatic holiday: unhurried streets, ancient city walls, and a crystalline sea. Compared with neighbouring Zadar, its marina is blissfully uncramped. There is a better connection between the city and the numerous islands that make up this landscape. 
A short sail away lies the surreal Kornati archipelago, bone-dry islands surrounded by translucent waters.
Lacking the showy glam of Hvar or Dubrovnik, a nautical holiday in Šibenik is an increasingly popular alternative, as evidenced by the data for 2022.
Set sail from these marinas: D-Marin Marina Mandalina, Marina Kremik, Marina Frapa
---
4. Athens
The Attica region, with Athens as its capital, is Greece's most popular departure point to explore the Aegean sea. Several marinas offer high-quality services, such as Alimos, Zeas, Flisvos, and Olympic Marine of Lavrio.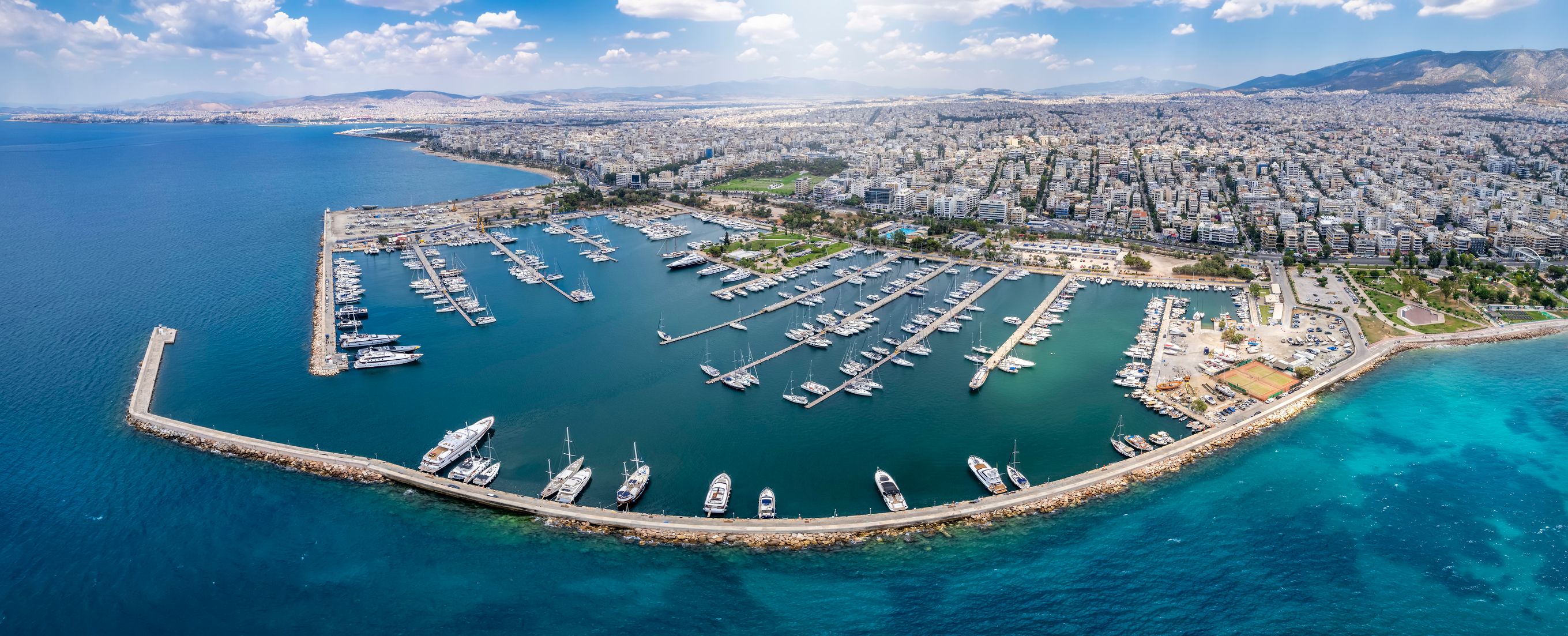 The climate of Athens is also conducive to memorable sailing holidays, with prolonged hot summers, mild winters, and steady winds almost all year round. The port of Athens - Piraeus - is the largest passenger port in Europe, and the second largest port in the world, which helps the city welcome a large amount of sailing tourists every year.
Where might your Greek adventure take you? How about the Temple of Poseidon, best reached from the Olympic Marina? The experience of spending the night under it on your boat could be truly magical, and visiting it will allow you to get close to the mythological world of Ancient Greece.
Check out this itinerary for the 7-day cruise departing from Athens
Set sail from these marinas: Marina Alimos, Lavrion Marina, Olympic Marina, Marina Zeas
---
5. Istria
Nearly-heart-shaped Istria lies on Central Europe's closest coastline to the Mediterranean Sea, stretching south from Triest to the lighthouse at Porer (at the southern tip of the peninsula near Pula) and then heading north until Rijeka.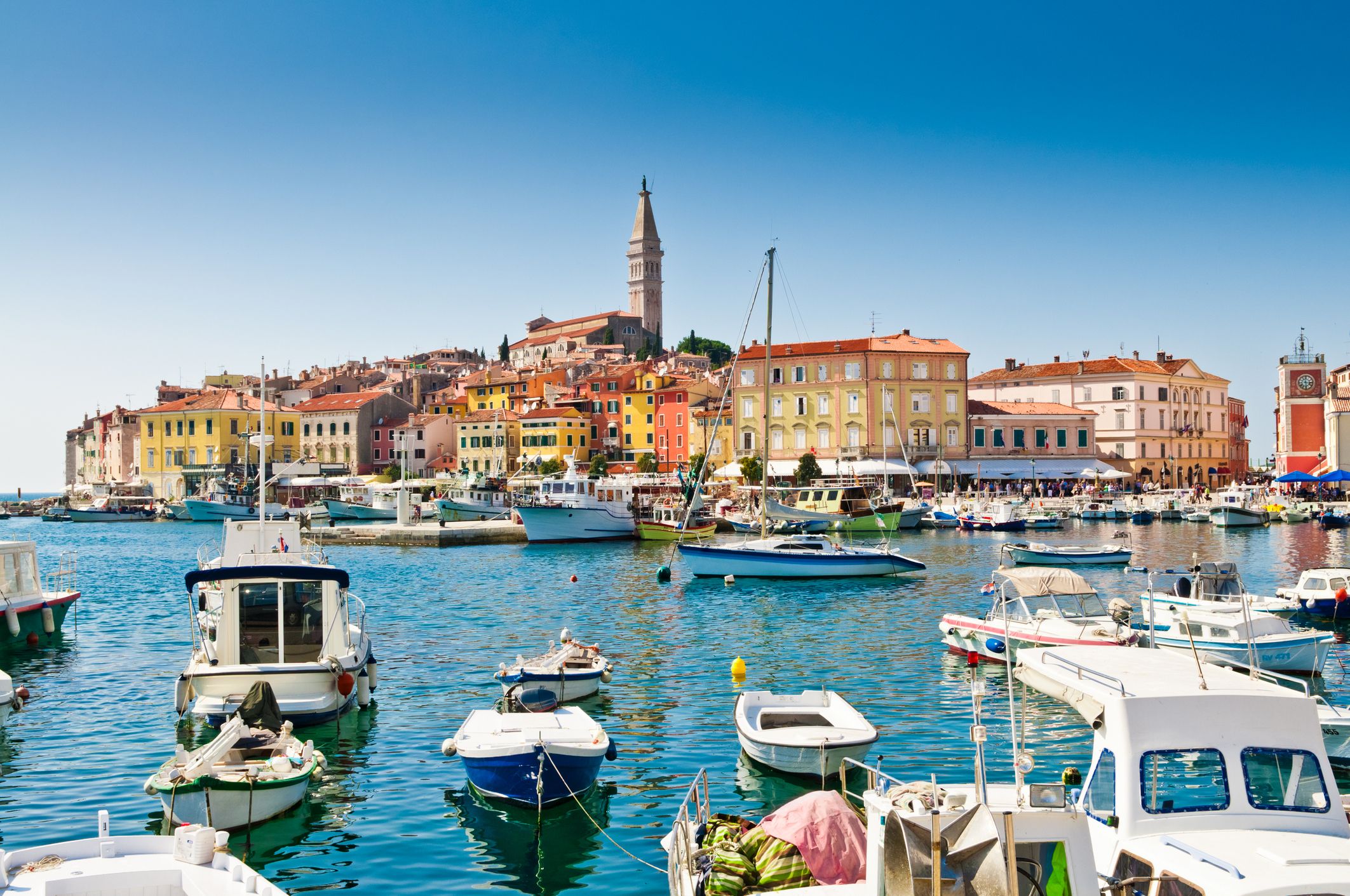 The Istrian coast – or Blue Istria as they call it - lacks the appeal of out-of-the-way sandy coves, which you will find on the Dalmatian islands. The beauty of the Istrian seashore is the rocky coastline along which you can find a port town like Rovinj. From this delightful town and its medieval architecture, you can visit the Brijuni archipelago. This is the only national park in Istria and is just twelve nautical miles away from Rovinj.
Check out this itinerary for the 7-day cruise departing from Kvarner
Set sail from these marinas: Marina Veruda, ACI Marina Pomer, ACI Marina Pula, Marina Vrsar
---
6. Lefkada
Lefkada has probably one of the richest coastlines we have ever seen. With a mountainous topography, and a significant number of beaches, peninsulas, capes, and coves that form ideal natural ports, the island seems to be made for water-based activities. And the beaches on Lefkada are just otherworldly beautiful.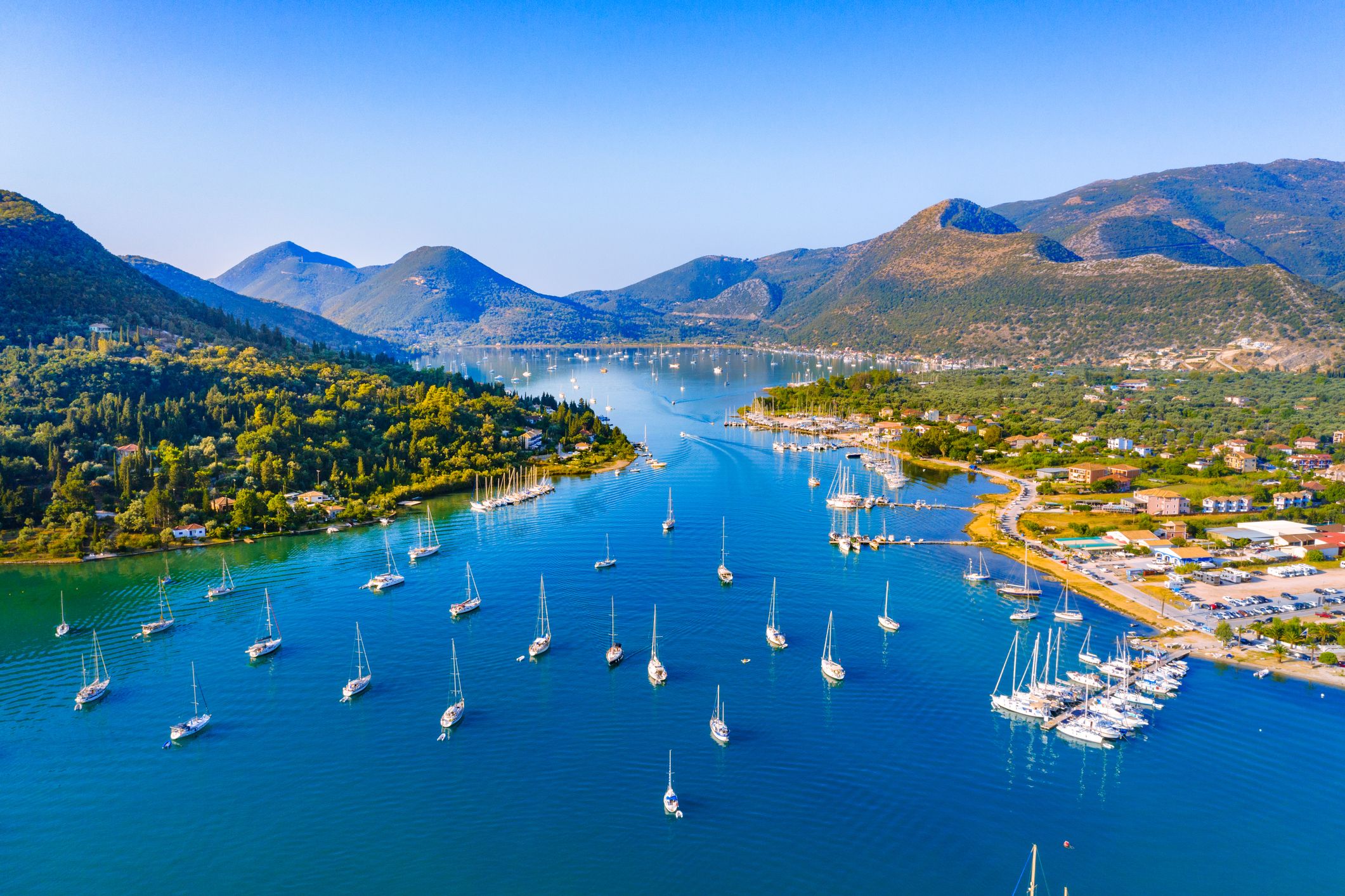 The island is home to the famous Katsiki beach, a 7000-meter-long beach known for its unusual rock formations and rounded white pebbles bordered by mesmerizing turquoise waters. Aside from many stunning beaches, the southern coast of Lefkada also has many stunning bays and inlets with perfect wind conditions that attract many watersports enthusiasts every year, especially for windsurfing and, of course, sailing.
Set sail from these marinas: Lefkas Marina, Marina Preveza, Port of Lefkada
The best sailing destination isn't a single one. Every single one of these six destinations offers something unique, and it is up to the individual to decide which one they would like to explore. With their breathtaking views and crystal clear waters, these six sailing destinations will surely give you an experience of a lifetime!
---