Search
Filter
2 m (6.6 ft)
91 m (298.6 ft)
0 hp (0 kW)
33550 hp (25018.6 kW)
Contact us
Do you need help? We speak your language and are here for you 7 days a week.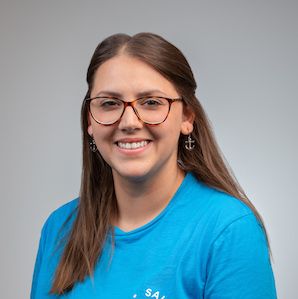 Petra
Your sailing assistant
23 Nov 2023

easy booking

easy booking

customer

13 Nov 2023

Perfect support

Perfect support

Reinhard

10 Nov 2023

Perfect service...

All offers are clear and good decribed. Fast callbacks from friendly staff.

Herr Guenter Maringer

7 Nov 2023

very professional and helpful

When I booked a boat in Athens I had a few extra requests, which the Boataround

...

Jochen

6 Nov 2023

it was great that i was contacted by…

it was great that i was contacted by the boataround employee Mr. Titus Zan and I

...

G. Filler

2 Nov 2023

Very responsive

Very responsive throughout the reservation/bookingprocess

JP

1 Nov 2023

Just booked a boat 6th year in a row:)

...best prices, best customer service, best overall experience, what else you ne

...

Returning customer

30 Oct 2023

Charter in Guadalupe

I haven't gone on the trip yet, but so far Boataround has been excellent to deal

...

Matt F
Yacht Charter in Germany
960 boats available
Discover Germany from the deck of a yacht
Charter yachts in Germany offer an enthralling journey through the country's diverse waterscape. From the bracing North Sea to the tranquil Baltic Sea and the quaint lakes dotted across the country, a German yacht charter grants access to some of the world's most enchanting destinations.
Germany may not be the first destination to cross your mind when you think of chartering a yacht, but this country provides an unforgettable sailing experience. Thanks to its developed yachting culture and high-quality marine infrastructure, Germany offers both seasoned and novice sailors a chance to explore a unique world of maritime wonders. Whether it's aboard a luxury yacht, a sailing yacht, or even a motor yacht, your yacht charter in Germany ensures a voyage of discovery, relaxation, and enjoyment.
Sailing Northern Waters: From Baltic Calm to North Sea Adventure and Lake District Serenity
The Baltic Sea is a popular destination for yacht charters with its calm, waveless summer and easy access to Scandinavia. The German Baltic coastline, particularly around the charming region of Schleswig Holstein, provides sailing routes ideal for beginners and families and a chance to explore picturesque islands such as Fehmarn or Rügen.
Experience the thrill of chartering a yacht on the North Sea. Here, the more adventurous sailor can enjoy sailing around 14 islands, visit little harbours, and encounter unique attractions. The area around Marina Wolfsbruch, with its rivers and lakes, offers a different type of sailing, focusing on relaxation and nature.
The inland lakes and rivers of the Brandenburg and Mecklenburg Lake Districts offer another unique chartering experience. With over 2000 lakes to explore, you can charter a houseboat or motor yacht to suit your preference.
Discover more about Sailing in Germany in our guide
Yacht Charter in Germany
Charter a yacht and explore Germany! Prices start from 13 AU$ per day. Choose from the largest selection of sailboats, catamarans, motor boats, motor yachts, houseboats, gulets and power catamarans.
Popular regions are Mecklenburg Lake District, Mecklenburg-Pomerania, Baltic Sea, Brandenburg, Schleswig-Holstein, Müritz, Mecklenburg, Rügen, Berlin, Baden-Württemberg, Lake Constance, Saxony-Anhalt, North Sea, Bavaria, Lower-Saxony, Bremen and Saxony.
Germany Highlights
Germany
has
11 main sailing regions
, with
965 boats
available for you to choose from for your sailing holiday. The favourite sailing destinations can be found around
Mecklenburg-Pomerania
,
Brandenburg
and
Schleswig-Holstein
.
You can rent a boat and start your journey from 68 marinas, the most popular being Yachthafen Eldenburg, Marina Wolfsbruch and Marina Buchholz.
When you search for a boat, you have a choice from the fleets of
51
charter companies in Germany.
Mediamare Yachtcharter
and
Bodensee Piraten
have the highest ratings from our customers.
What is the cost of chartering a yacht in Germany?
Sailing yacht charter in Germany
A sailing yacht charter in Germany usually costs 62 € per day. For instance, the most popular 10-berth sailboat costs 261 € per day. The most popular sailboat destinations in Germany are:
Motorboat charter in Germany
A motorboat rental in Germany usually costs 96 € per day. For instance, the rental price for a motorboat for 6 people, such as the Saver 660WA, costs 441 € per day. If you are searching for a mix of relaxation and fun, renting a motorboat is a perfect choice. Motorboats are easy to navigate and offer various leisure activities, such as water skiing and wakeboarding, which are perfect for sharing with family and friends. The most popular destinations to rent a motorboat in Germany are:
Motor yacht charter in Germany
Chartering a motor yacht in Germany starts at around 73 € per day. For instance, the rental price for a motor yacht for 5 people, such as the Concordia 108 AC, costs 166 € per day. If you're looking for luxury and comfort, motor yachts are the right choice. They usually come with a professional crew which will ensure a relaxing holiday. The most popular destinations to rent a motor yacht in Germany are:
Houseboat charter in Germany
Explore rivers, canals, and monuments as you float along, taking in breathtaking landscapes. Experience an immersive holiday on a Houseboat, surrounded by nature and away from large crowds. Perfect for everyone looking for an outdoor escape. Renting a houseboat in Germany starts at around 74 € per day. The most popular destinations to rent a houseboat in Germany are:
FAQs
Why should I sail in Germany?
Germany offers a unique sailing experience with a developed yachting culture, quality marine infrastructure, and excellent sailing conditions. It allows you to explore scenic spots, from the Baltic and North Sea to inland rivers and lakes.
When is the best time to sail in Germany?
The peak sailing season in Germany is from May to September when the weather patterns are more predictable, days are longer and warmer, and water temperature is pleasant for swimming.
What are the sailing conditions in Germany?
The Baltic Sea is calm and waveless during summer, perfect for relaxing sailing. The North Sea may have dangerous swells and strong winds, suitable for more experienced sailors. Inland waters and offshore areas offer temperatures up to 18-20 °C, waves reach a maximum of 1.5 meters, and wind speed up to 21 knots.
What is the maritime and river infrastructure like in Germany?
Germany has more than 170 marinas and numerous sailing clubs offering local information. The German coastline has plenty of cardinal marks, markings of fairways and channels. In top seasons, berths can be obtained without booking in advance.
How much does sailing in Germany cost?
Marina fees are slightly lower than other popular destinations like Croatia. For instance, a week's trip on a new sailing boat Hanse for six people in Rostock would cost around 1800 EUR in the high season.
What are the top places to sail in Germany?
Popular areas include the Baltic Sea coastline, with destinations like Rügen island, Rostock, Lübeck, and Fehmarn island. The North Sea coastline offers East Frisian islands, Cuxhaven, and Helgoland islands. Inland, you can explore the Mecklenburg Lake District, Brandenburg, and Berlin Lakes.
What precautions should I take while sailing in Germany?
For the North Sea coastline, having tidal charts and being aware of swells and currents when entering local harbours is necessary. In the Baltic Sea, paying attention to depth and along the coast in some areas is crucial. Nautical charts are a must for regions belonging to national parks.
What are some popular marinas to dock at while sailing in Germany?
Some famous marinas and harbours include the second largest marina in Europe located in Hamburg, Marina Glowe on Rügen island, Marina Peenemünde in Usedom, the City marina in Stralsund, and Marina Plaue on Havel River in Brandenburg.
Can I charter a houseboat in Germany?
Yes, chartering a houseboat is an increasingly popular leisure activity on numerous beautiful German lakes and even within the Berlin area.
Is there any specific docking protocol in Germany?
Yes, parking at marinas in the Baltic and North Sea areas involves positioning the bow part at the pier and the stern towards the water. The boat is carefully adjusted in the box with four ropes, and tying the boat with mooring ropes is rare.
…
Subscribe to see special deals
Get special deals only available to members
Save money with every booking