Search
Filter
2 m (6.6 ft)
91 m (298.6 ft)
0 hp (0 kW)
33550 hp (25018.6 kW)
Contact us
Do you need help? We speak your language and are here for you 7 days a week.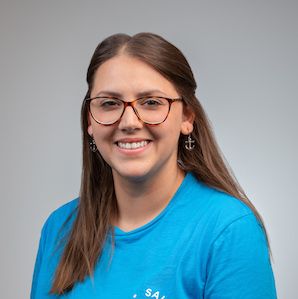 Petra
Your sailing assistant
23 Nov 2023

easy booking

easy booking

customer

13 Nov 2023

Perfect support

Perfect support

Reinhard

10 Nov 2023

Perfect service...

All offers are clear and good decribed. Fast callbacks from friendly staff.

Herr Guenter Maringer

7 Nov 2023

very professional and helpful

When I booked a boat in Athens I had a few extra requests, which the Boataround

...

Jochen

6 Nov 2023

it was great that i was contacted by…

it was great that i was contacted by the boataround employee Mr. Titus Zan and I

...

G. Filler

2 Nov 2023

Very responsive

Very responsive throughout the reservation/bookingprocess

JP

1 Nov 2023

Just booked a boat 6th year in a row:)

...best prices, best customer service, best overall experience, what else you ne

...

Returning customer

30 Oct 2023

Charter in Guadalupe

I haven't gone on the trip yet, but so far Boataround has been excellent to deal

...

Matt F
Yacht Charter in Caribbean
1373 boats available
Your Ultimate Guide to Caribbean Yacht Charters: Set Sail in Paradise
When it comes to the ultimate luxury yacht charter holiday, few destinations can rival the Caribbean Sea. With its crystal-clear waters, spectacular white powder beaches, lush rainforests, and rich history, the Caribbean is a paradise for yacht enthusiasts.
Explore the Windward and Leeward Islands
The Caribbean islands are divided into two main groups: the Windward Islands, including St. Lucia, Grenada, and the lush leeward island chain, and the Leeward Islands, such as the British Virgin Islands and St. Martin.
The Leeward Islands, with their calmer seas, are ideal for more relaxed sailing. Sporty sailors will love the challenging winds around the Windward Islands. Both groups offer something unique with spectacular diving spots, abundant natural beauty, and crystal clear waters.
Explore the Caribbean's Gems
Windward Islands
Including islands like St. Lucia and St. Vincent, this chain is known for its dramatic scenery, lush rainforests, and volcanic islands.
Leeward Islands
From chic resorts in St. Kitts to the palm trees of St. Martin, the Leeward Islands offer a blend of luxury and natural wonder.
British Virgin Islands
Known for sandy beaches and world-class scuba diving, these islands are a haven for those looking to explore coral reefs and enjoy a luxury yacht holiday.
US Virgin Islands
Comprising St. Thomas, St. John, and St. Croix, these islands offer vibrant culture, rich history, and beautiful resorts.
Yacht Types and Rentals in the Caribbean
When chartering a yacht in the Caribbean, options are aplenty. From the spirited glide of sailing yachts to the thrilling power of motor yachts, each vessel offers a unique experience tailored to the adventurer's taste.
Catamarans: The most suitable type of vessel in Caribbean waters is undoubtedly a catamaran due to its low draft and greater comfort in the tropical heat. The Caribbean Sea is considered one of the warmest in the world.
Sailing Yachts: For purists who desire the authentic feel of the sea, sailing yachts provide a relaxed and harmonious way to explore the Caribbean. Feel the breeze in your hair and the gentle rock of the waves as you glide across the waters, making for a leisurely cruise that reconnects you with nature.
Motor Yachts: Motor yachts are the ideal choice for those who crave excitement and speed. These powerful vessels provide an adrenaline-pumping ride, allowing you to jump from one stunning island to another in record time. Perfect for thrill-seekers, motor yachts turn the Caribbean seascape into an adventurous playground.
Yacht Charter in Caribbean
Charter a yacht and explore Caribbean! Prices start from 8 $ per day. Choose from the largest selection of sailboats, catamarans, motor boats, motor yachts, houseboats, gulets and power catamarans.
Popular regions are Caribbean Islands, BVI, British Virgin Islands, Martinique, Saint Martin, St. Thomas, USVI, Guadeloupe, Grenada, Antigua & Barbuda, Saint Lucia, Saint Vincent & Grenadines, Puerto Rico, Saint Barthelemy, Sint Maarten, Anguilla, Curaçao and Saint Kitts and Nevis.
Caribbean Highlights
Caribbean
has
15 main sailing regions
, with
1375 boats
available for you to choose from for your sailing holiday. The favourite sailing destinations can be found around the
British Virgin Islands
,
Martinique
and
Saint Martin
.
The British Virgin Islands is the ideal place from which to discover Nature Reserve of St. Martin and Tintamarre Island.
For exploring the sights of Martinique, sailors most often start their journey from Le Marin and head towards Nature Reserve of St. Martin and Tintamarre Island.
If you are planning to charter a boat in Saint Martin, the best charter holiday usually start from Anse Marcel and Marigot. In the surrounding area, don't leave Nature Reserve of St. Martin and Tintamarre Island off your itinerary.
You can rent a boat and start your journey from 39 marinas, the most popular being Marina Tortola, Marina du Marin and Nanny Cay Resort & Marina.
When you search for a boat, you have a choice from the fleets of
77
charter companies in Caribbean.
Horizon Yacht Charters
and
RM Croisieres
have the highest ratings from our customers.
What is the cost of chartering a yacht in Caribbean?
Sailing yacht charter in Caribbean
A sailing yacht charter in Caribbean usually costs 118 € per day. For instance, the most popular 12-berth sailboat costs 193 € per day. The most popular sailboat destinations in Caribbean are:
Catamaran charter in Caribbean
A catamaran charter in Caribbean usually costs 207 € per day. For instance, the most popular 12-berth catamaran Lagoon 42, costs 592 € per day. Choose a catamaran for a more comfortable and spacious holiday experience. Catamarans feature a shallow draft, enabling you to explore shallow waters and uncover hidden coves. For your next catamaran rental in Caribbean, choose from our most popular destinations:
Motor yacht charter in Caribbean
Chartering a motor yacht in Caribbean starts at around 1,716 € per day. For instance, the rental price for a motor yacht for 12 people, such as the Crescent 116, costs 9,908 € per day. If you're looking for luxury and comfort, motor yachts are the right choice. They usually come with a professional crew which will ensure a relaxing holiday. The most popular destinations to rent a motor yacht in Caribbean are:
Power catamaran charter in Caribbean
Chartering a power catamaran in Caribbean starts at around 314 € per day. For instance, the rental price for a 8-berth power catamaran, such as the Leopard 43 PC costs 717 € per day. Power Catamaran is the perfect choice for those looking to cover short distances quickly and without the hassle of a sailboat. Power catamarans are much faster than sailing catamarans and don't rely on wind conditions, giving you more freedom in your travels. The most popular destinations to charter a power catamaran in Caribbean are:
FAQs
Why should I consider sailing in the Caribbean?
Sailing in the Caribbean offers exceptional experiences with various routes, constant wind, beaches of various sand colours, rich underwater exploration, and delicious cuisine. Each island has unique characteristics, and the area caters to different types of sailors, from recreational to sporty, as well as divers and cultural enthusiasts.
When is the best time to sail in the Caribbean?
The optimal sailing season in the Caribbean is from December to May, with the peak season from February to May. An increased likelihood of storms and hurricanes marks the period from June to October.
What are the sailing conditions in the Caribbean like?
The Caribbean offers NE trade winds, the influence of the Antilles Current, and warm seas. Many shallows and coral reefs require careful navigation; catamarans are typically the preferred vessel. Night sailing is discouraged due to poor visibility, and customs formalities between countries must be considered.
How is the maritime infrastructure in the Caribbean?
The Caribbean offers a wealth of well-protected marinas and bays. Anchorages are available on every island, and planning early arrival during peak season is advised.
How much does it cost to sail in the Caribbean?
Sailing in the Caribbean is not generally considered cheap, but prices vary across islands. A two-week rental of a new catamaran might cost around 1077 USD per person. Costs for food and other amenities can also vary.
What are the best sailing destinations in the Caribbean?
The Caribbean offers a multitude of incredible destinations. From the Bahamas and the British Virgin Islands to St. Martin, Antigua, Dominica, Guadeloupe, Martinique, St. Lucia, and Grenada – each location offers unique experiences and attractions, such as beaches, rum tasting, wildlife, diving, cultural events, and more.
Are there any special attractions or sights to see while sailing in the Caribbean?
The Caribbean offers a plethora of unique attractions, including snorkeling around plane wrecks, coral lagoons, adventurous plane-spotting beaches, filming locations for famous movies, volcanic peaks, UNESCO heritage sites, life-size underwater sculptures, and much more.
What kind of sailors will appreciate the Caribbean the most?
The Caribbean caters to a wide range of sailors. Recreational sailors might enjoy calmer winds around islands like the British Virgin Islands, Barbuda, and Antigua. Sporty sailors will find challenges around windward islands, divers will appreciate the underwater scenery, and lovers of dance, rum, and nature will find joy anywhere in the Caribbean.
Is there any risk associated with night sailing in the Caribbean?
Night sailing trips between smaller Caribbean islands are not recommended, as the visibility of shallows and coral reefs is practically zero at night, increasing the risk of accidents.
…
Subscribe to see special deals
Get special deals only available to members
Save money with every booking