Search
Filter
2 m (6.6 ft)
91 m (298.6 ft)
0 hp (0 kW)
33550 hp (25018.6 kW)
Contact us
Do you need help? We speak your language and are here for you 7 days a week.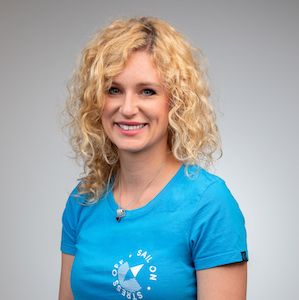 Jana Escher
Your sailing assistant
Nov 27, 2023

Top customer service

Despite minor problems with the availability of the boats, we were looked after

...

Steffen Müller

Nov 23, 2023

easy booking

easy booking

customer

Nov 20, 2023

3rd Booking and great Customer Service…Best yet!

Fadi was so attentive and even called me directly as soon as I inquired! Answer

...

Maura and Tom Hartnett

Nov 14, 2023

very satisfied

good structured website with a huge offer, fast and friendly service. never had

...

Martin

Nov 13, 2023

Perfect support

Perfect support

Reinhard

Nov 10, 2023

Perfect service...

All offers are clear and good decribed. Fast callbacks from friendly staff.

Herr Guenter Maringer

Nov 6, 2023

it was great that i was contacted by…

it was great that i was contacted by the boataround employee Mr. Titus Zan and I

...

G. Filler

Nov 2, 2023

Highly competitive prices and super nice customer service

Super price compared to the competitors for the same boats, and very nice custom

...

Florent Teichteil
Yacht Charter in Greece
3374 boats available
Yacht Charter in Greece: An Unforgettable Sailing Experience
Embarking on a yacht charter in Greece is more than a vacation; it's an odyssey through history, beauty, and the azure waters of the Aegean and Ionian Seas. The land of ancient ruins, delicious Mediterranean cuisine, and picturesque islands offers a sailing experience that captures the essence of adventure, relaxation, and exploration.
Discover the Greek Sailing Haven
Greece Yacht Charter: A Gateway to Paradise The Greek islands, over 6,000 in number, present endless possibilities for sailors. With yacht charters in Greece, you can explore secluded bays, vibrant nightlife, and ancient sites all in one journey. Whether you're sailing through the Ionian Sea's gentle winds or navigating the more challenging Aegean Sea, the beauty and diversity of the Greek islands are unparalleled.
Best Times to Set Sail
Optimal Sailing Seasons The sailing season in Greece typically extends from May to October, with each part of the season offering a distinct experience. May and June bring stronger winds ideal for sports sailing, while July and August offer the quintessential Mediterranean summer. The cooler months of September and October are perfect for those seeking a quieter, yet still warm sailing experience.
Choosing Your Perfect Yacht
Variety of Options for Every Sailor Whether you prefer the elegance of a luxury yacht, the comfort of a catamaran, or the traditional charm of a gulet, Greece's yacht charter options cater to all preferences. With a range of prices and styles, you can find the perfect vessel for your Greek sailing vacation.
Sailing Routes: Explore Iconic and Hidden Gems
Ionian Sea: Renowned for its less windy conditions, the Ionian Sea is a paradise for those who prefer calmer sailing. Explore Corfu's historic towns, Paxos' sheltered bays, and the tranquil Ionian Islands.
Peloponnese Coast: Sail through the Corinth Canal for a breathtaking experience, and explore the rich history and natural beauty of the Peloponnese Coast.
Aegean Sea: Home to famous islands like Santorini and Mykonos, the Aegean Sea offers a mix of luxury, history, and dramatic landscapes. Be prepared for the challenging Meltemi winds in the summer.
Northern Aegean: Less crowded and equally beautiful, the Northern Aegean is perfect for peaceful and unspoiled sailing adventures.
Yacht Charter in Greece
Charter a yacht and explore Greece! Prices start from 804 ₽ per day. Choose from the largest selection of sailing yachts, catamarans, motor boats, houseboats, motor yachts, gulets and power catamarans.
Boats are available in many of the country's most popular regions, including Mediterranean Sea, Aegean Sea, Ionian Sea, Attica, Ionian Islands, Lefkada, Corfu, Kos, Thessalia, Crete, Rhodes, Mykonos, Paros, Halkidiki, Skiathos, Epirus, Macedonia, Paxoi, Zakynthos, Santorini, Peloponnese, Kefalonia, Salamina, Attica, Sifnos, Skopelos, Naxos, Syros, Milos, Patmos, Thasos, Chios Island, Egina, Icaria, Ithaki, Kythnos and Symi.
Greece Highlights
Greece
has
33 main sailing regions
, with
3,358 boats
available for you to choose from for your sailing vacation. Favorite sailing destinations can be found around the
Attica
,
Lefkada
and
Corfu
.
Attica is the ideal place from which to discover Kea Island and Aegina Island.
For exploring the sights of the Lefkada, sailors most often start their journey from Lefkada or Preveza and head towards Kea Island and Aegina Island.
If you are planning to charter a boat in the Corfu, the best charter vacations usually start from Gouvia and Dassia. In the surrounding area, don't leave Kea Island and Aegina Island off your itinerary.
You can rent a boat and start your journey from 138 marinas, the most popular being Marina Alimos, Lefkas Marina and Marina Gouvia.
When you search for a boat, you have a choice from the fleets of
601
charter companies in Greece.
Sail 42
and
Albatross Yachting
have the highest ratings from our customers.
What is the cost of chartering a yacht in Greece?
Sailboat charter in Greece
A sailing yacht charter in Greece usually costs $77 per day. For instance, the most popular 10-berth sailboat costs $136 per day. The most popular sailboat destinations in Greece are:
Catamaran charter in Greece
A catamaran charter in Greece usually costs $168 per day. For instance, the most popular 10-berth catamaran Lagoon 39, costs $233 per day. Choose a catamaran for a more comfortable and spacious holiday experience. Catamarans feature a shallow draft, enabling you to explore shallow waters and uncover hidden coves. For your next catamaran rental in Greece, choose from our most popular destinations:
Motorboat charter in Greece
A motorboat rental in Greece usually costs $64 per day. For instance, the rental price for a motorboat for 5 people, such as the Compass 150, costs $125 per day. If you are searching for a mix of relaxation and fun, renting a motorboat is a perfect choice. Motorboats are easy to navigate and offer various leisure activities, such as water skiing and wakeboarding, which are perfect for sharing with family and friends. The most popular destinations to rent a motorboat in Greece are:
Motor yacht charter in Greece
Chartering a motor yacht in Greece starts at around $273 per day. For instance, the rental price for a motor yacht for 20 people, such as the Sealine S48, costs $1,388 per day. If you're looking for luxury and comfort, motor yachts are the right choice. They usually come with a professional crew which will ensure a relaxing holiday. The most popular destinations to rent a motor yacht in Greece are:
Power catamaran charter in Greece
Chartering a power catamaran in Greece starts at around $282 per day. For instance, the rental price for a 8-berth power catamaran, such as the Bali 4.3 costs $965 per day. Power Catamaran is the perfect choice for those looking to cover short distances quickly and without the hassle of a sailboat. Power catamarans are much faster than sailing catamarans and don't rely on wind conditions, giving you more freedom in your travels. The most popular destinations to charter a power catamaran in Greece are:
Gulet charter in Greece
A gulet charter in Greece with a skipper is the perfect way to explore the coastline in style. With a professional skipper at the helm, you can relax and enjoy the spectacular views while being taken to some of the most picturesque locations in the country. The price of a gulet charter depends on the size of the vessel, the number of days, and the services included in the package. Chartering a Gulet in Greece starts at around $517 per day. The most popular destinations for Gulet holidays in Greece are:
…
Subscribe to see special deals
Get special deals only available to members
Save money with every booking